Celebrity
BTS Exhibition: Proof Arrives in Los Angeles - Discover How to Secure Your Tickets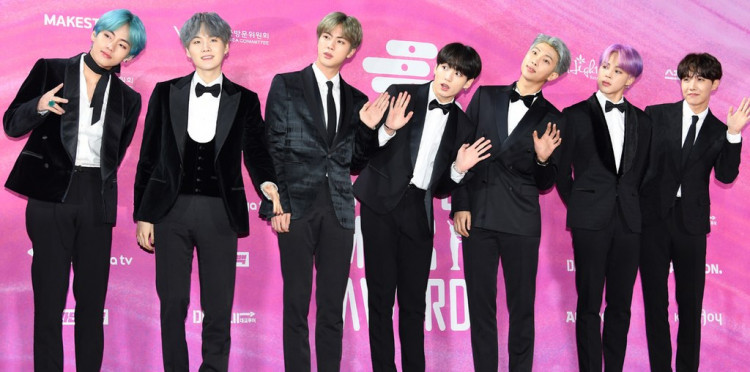 The popular BTS Exhibition: Proof is set to arrive in the United States this spring, with Los Angeles as its first destination. In honor of the South Korean pop boy group's 10th anniversary, BigHit Music announced on Tuesday that the interactive exhibit will take place in downtown LA.
Beginning in May, the exhibit will provide BTS followers, commonly referred to as the A.R.M.Y., an unparalleled sensory experience. According to a press release acquired by Billboard, the exhibit will guide attendees through a "multi-room walkthrough experience," featuring the members' history, present endeavors, and future plans, utilizing photographs, videos, and interactive installations.
Following its successful debut with sold-out shows in Seoul and Busan in South Korea in 2022, the exhibition will take place at the 3rd Street Promenade in Santa Monica. Furthermore, an exclusive pop-up shop will be available for visitors to purchase limited-edition BTS merchandise.
Fans can currently register for an opportunity to obtain tickets until Monday at 11:59 p.m. PT. Although registration does not guarantee ticket access, fortunate fans will be notified via email about their on-sale status and given instructions to complete their ticket purchase, according to the official website.
Access to the pre-sale will be granted only to those with unique access codes, while any remaining tickets will be made available to the general public.
All attendees can participate in the sale; however, if demand exceeds availability, a random selection process will occur, and sales will be made on a first-come, first-served basis.
There will be no on-site ticket sales; thus, fans must purchase their tickets online ahead of time. The website states that any unsold tickets will be accessible online until two hours before each scheduled time slot.
The tickets are non-transferable, and purchasing from third-party sellers will not be allowed.
The exhibit's website contains a teaser that reads, "Some moments in life are made more special for being unremarkable. A reminder of all the times that will remain in the past, everlasting and unchanged."
Rolling Stone reports that the 80-minute tour will feature wall projections, art exhibits of BTS' singles and album covers, and an immersive experience showcasing all seven members: RM, Jungkook, Jin, Jimin, Suga, J-Hope, and V.
While BTS Exhibition: Proof debuts in LA, the group remains on an indefinite hiatus as members pursue solo projects or fulfill mandatory military service in South Korea.
Four members have already released solo albums, including J-Hope's "Jack in The Box," Jin's "The Astronaut," RM's "Indigo," and Jimin's "Face." Suga is set to release his solo album "D-Day" on April 21, while Jungkook and V have not yet announced details about their solo debuts.