Celebrity
Blackpink's Rosé and Yoon Yeo-Jeong: A Timeless 'World-Class' Duo
Two world-class stars transcending generations have come together: Blackpink's Rosé and actress Yoon Yeo-jeong.
On the 30th, Rosé posted several photos with the caption, "Thank you for having me last night for this eventful evening to celebrate the exciting new chapter and partnership."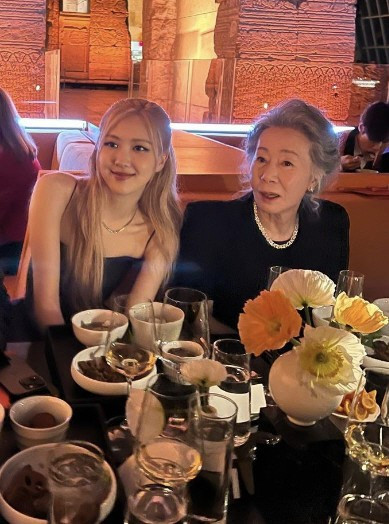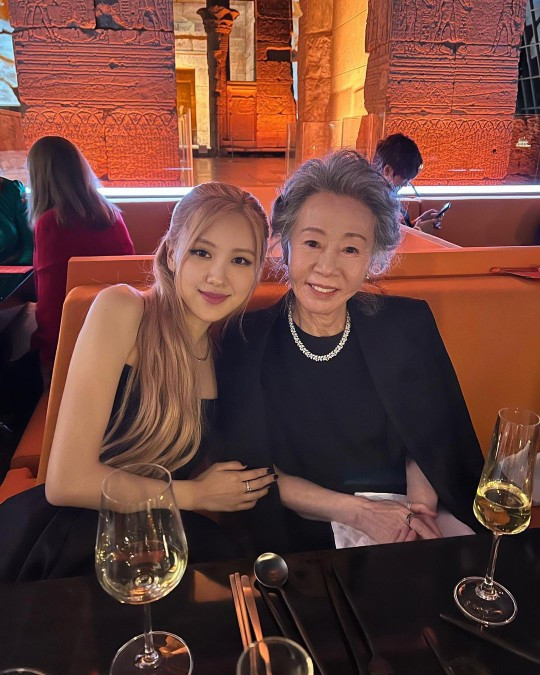 Rosé, a model for beauty brand S, attended an event at the Metropolitan Museum of Art in New York City on the 29th (local time). Dressed in a black long dress, Rosé adorned her hair with traditional Korean hairpins, showcasing Korea's beauty. Another 'world-class' star was present at the event - actress Yoon Yeo-jeong. Rosé and Yoon Yeo-jeong, who met at the event, sat side by side and took a two-shot, warming the hearts of global fans. The timeless duo of the two stars shining in New York is striking.
Meanwhile, Blackpink, the group Rosé belongs to, is currently on their world tour, "Born Pink."