Celebrity
BLACKPINK's Jisoo Unveils New Side in Solo Album, 'Found Myself Becoming Stronger' [Q&A]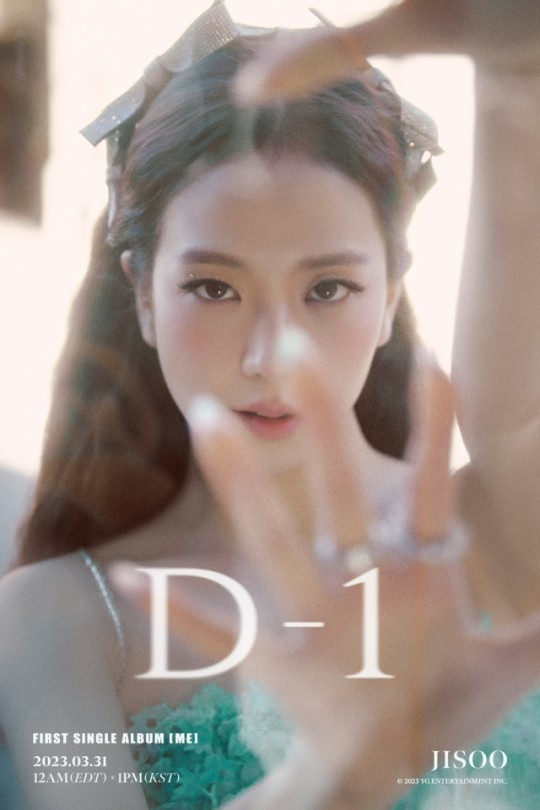 BLACKPINK's Jisoo highlights the key points of her first solo album, "ME."
Jisoo's solo debut album "ME" is set to be released on March 31st at 1 PM KST. With her title track "Flower" and her B-side "All Eyes On Me," Jisoo showcases a variety of colors that fans have never seen before.
She spent a long time working on the album, participating in the overall production process. Jisoo said, "It was an enjoyable journey to find the music I do best and can only do. I hope listeners will discover a new side of me."
Q. How do you feel about your solo debut with this album?
As teasers were released, I searched for fans' reactions and eagerly awaited my comeback. I'm excited to finally show what I've prepared for a long time. I'll be overjoyed if fans are happy when they receive this album filled with "Jisoo."
Q. Please introduce your album.
While preparing for the album, I wondered, "What's the charm of solo artist Jisoo?" I wanted to protect myself and show a new, diverse side. This album is a result of countless reflections and expressions from within. I participated in various aspects of the album and committed myself from start to finish. Through this process, I discovered new charms within myself, growing and becoming stronger.
Q. What did you focus on most for the album?
I pondered what I could show as a solo artist, not BLACKPINK's Jisoo, and captured various charms that only I can express. I continually developed "music I do best and can only do" and discovered a new "me" within it.
I contributed ideas to all aspects of the album, including music, concept, styling, and music video, to create a story that is uniquely mine.
Q. Tell us about the title track "Flower" and B-side "All Eyes On Me."
"Flower" was selected as the title track because it best represents me in terms of vocals, performance, and visual elements. It felt like destiny when I first heard the demo in the studio. It's a dance song with poetic lyrics, creating a surprising charm, and the hook is incredibly addictive. "All Eyes On Me" holds a special affection, as it was considered for the title track. It has a lively yet fatal vibe, and I believe many people will enjoy it.
Q. Your album has already broken records, with over 1.3 million pre-orders, making it the highest number for a K-pop female solo artist's single album.
The word "first" always feels exciting and amazing. I'm grateful for the overwhelming support and expectations from fans, and it motivates me to work harder. I'm doing my best to repay their anticipation. I'm incredibly happy to release my solo album while also starting the year with fans through our world tour. The timing of releasing the album in spring, when flowers bloom, feels perfect.
Q. The music video teaser has already generated buzz. What can you tell us about it?
I'm satisfied with the result. We filmed on location in the United States, and I have many fond memories of shooting at Universal Studios' New York Street set. It felt like I was in the world of The Truman Show while filming in the empty streets. A little spoiler about the music video: there are various sides of Jisoo (laughs). You'll find something new every time you watch it.
Q. How did the BLACKPINK members support you?
Despite their busy schedules, they always observed my preparation process and shared their opinions. Their positive reactions gave me courage and confidence. Rosé, who happened to be in LA, even visited the music video set. It was a delightful surprise to see her, and her presence made me feel 100% recharged (laughs).
Q. What are your goals and plans for this promotion?
As a solo artist, I've already achieved my goal by meeting my fans. If there's more I desire, it's to increase our BLINKs' "happiness index." I prepared events for fans and included messages for BLINKs in the album. Though it's challenging during the world tour, I'm working on creating more opportunities to communicate closely with fans offstage. I hope to gain energy and support from them.
Q. A message to your always-supportive fans.
I'm finally here to meet our BLINKs (laughs). I know how long you've been waiting for my songs. I'm excited every day, thinking about encountering new excitement. Thank you, BLINKs, for always being my reliable support. Let's make lots of good memories together.