Celebrity
BTS Jin's Latest Photo From Military Camp Revealed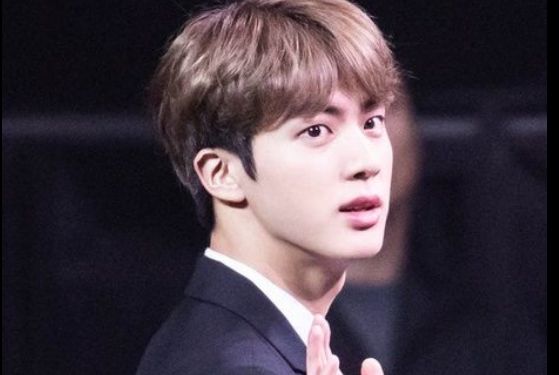 BTS fans worldwide have been missing the band's oldest member Jin since December 13, when he started his compulsory military training in the camp. The other six Bangtan Boys, namely RM, Jimin, V, SUGA, J-Hope, and Jungkook had accompanied him to boot camp to see off the "Worldwide Handsome" singer.
Jin will spend 18 months on duty, which will be complete on June 12, As soon as Jin enlisted in service, his first photos from the training camp had become viral on the internet.
Now, more photos of Jin from the military camp have surfaced online, leaving the ARMY quite emotional, as they eagerly await his safe return.
On December 23, the BTS singer's pictures from the training camp, where he is seen in military uniform, has gone viral on social media platforms. The "Super Tuna" singer can be seen with a hint of a smile on his face as he looks straight at the camera.
As soon as the photo was revealed online, fans all over the world took to online communities and social media platforms to share their thoughts. One user said that all they wanted for Christmas was Jin's happiness and safety. Another fan thought that Jin looked as handsome with his military-style buzz haircut as he did when he had long hair.
Meanwhile, the tag on Jin's uniform had information written related to his military position, which is eleventh division, second platoon, Team 5 46.
Jin is in the frontline boot camp in South Korea's Yeoncheon town, which is located near North Korea's border, a tense area. The world-famous singer will spend five weeks here getting basic military training along with the rest of the newly conscripted soldiers.
After Jin completes his training here, he will be assigned a particular role in a specific army unit. It is the procedure that all new conscripts have to undergo.
Recently, the leader of BTS, RM shared the details of the time when they last met Jin while seeing him off outside the military boot camp. The rapper disclosed that Jin's last message for the rest of them wasn't much as he probably had a lot of things on his mind, though he told everyone that since he will experience military training first of all he would let everyone know how it goes.
Namjoon added that Jin asked them all to be safe and happy, and kept the general ambiance light.