Celebrity
NCT's Jeno Follows TWICE's Mina On Instagram, Both K-Pop Idols Allegedly Friends On Steam Gaming Client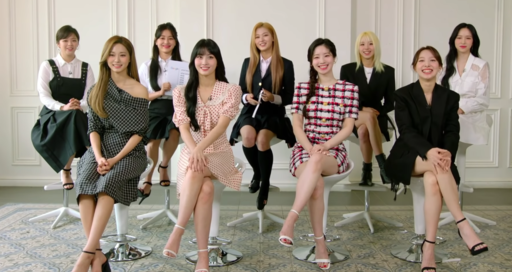 Recently fans of K-pop band NCT noticed that member Jeno had apparently followed Mina, a member of TWICE, on Instagram. The former had made his Instagram account earlier this month itself. Before following Mina, he had "0" on his following list.
A few days ago, for a few hours, Jeno's "following" on Instagram turned to "1". Fans noticed that the singer had followed Mina, before unfollowing her soon after.
Seeing the whole follow and unfollow incident, fans became suspicious and put forward theories such as suspicions such as Jeno must have accidentally followed Mina while checking out her Instagram or he could have followed her on his public account mistakenly believing that it was his private account.
Soon after Jeno had allegedly followed Mina accidentally on Instagram and unfollowed her, a netizen shared a screenshot of Jeno's friend list on the gaming site Steam. The netizen also informed that they were not sure whether the two stars were dating but the NCT member was friends with the TWICE singer on Steam.
Furthermore, the netizen also left an instruction saying if anyone would search machan0806, it would up as Jeno's League of Legends ID. The two singers played League of Legends together last year.
Meanwhile, others wanted were curious about how the two celebrities know each other, while others thought that being friends with a gaming client does not necessarily indicate anything.
Many online commentators debated that this is precisely why K-pop idols are asked not to use Instagram because it leads to many baseless theories.
According to some netizens, such incidents are not accidents and there is a reason for it. Last year, all the members of BTS created their personal handles on Instagram in December.
Kim Taehyung of BTS accidentally ended up following Jennie, a member of another mega K-pop group BLACKPINK. Though TaeTae unfollowed Jennie quickly, the action was already noticed by fans.
Now there are rumors that V and Jennie are dating each other and netizens are bringing up the topic of the BTS heartthrob following the BLACKPINK singer must not have been an accident, maybe he was actually checking out her Instagram at that point.
Adding fuel to fire is a series of photos that are being leaked on social media platforms showing photos of V and Jennie together. Now netizens are wondering whether Jeno and Mina's following and unfollowing incident on Instagram will follow the same route as V and Jennie's incident did.