Celebrity
Hacker threatens to "leak" more private "dating" pictures of 'V-Jennie' + exposes Jennie's frequent sharing of their photos with V's friends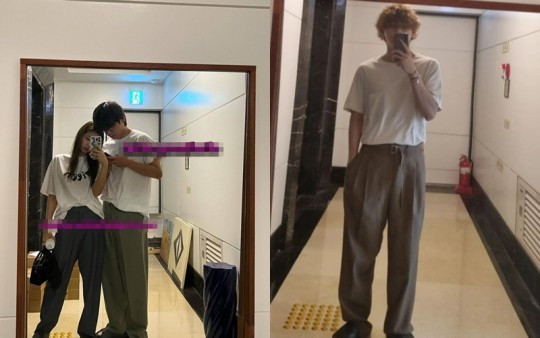 BTS V and Jennie who are engulfed in dating rumors are reportedly under threats.
On the 25th, an article titled "V-Jennie dating pictures are the result of a crime" was posted in an online community. The author wrote, "Everyone seems to have seen V and Jennie's dating pictures. I decided to write about this because they're both victims of a crime."
"There are reports that Jennie posted those pictures on her private IG account and that the account had been hacked. But this is not true. Jennie's private account has been known for almost 4 years now and there has been no update on it since 1 year ago. It's a disabled account. She never uploaded those leaked pictures to that account."
"The route of the leak is unclear but looking at the Twitter account of the person who first posted the photo, it seems that Jennie's cell phone or iCloud account was hacked. The hacker has Jennie's personal information and is uploading her pictures one by one without her consent."
The author then published the SNS account of the hacker and stated, "The hacker that circulated the first photo is currently sending threats mentioning Jennie's name and that of V's acquaintances." The hacker is seen writing in a post, "Jennie really likes to share her pictures with V and his friends. Isn't that right A? Perhaps the media can interview A."
The author pointed out, "Mentioning A in this way they'll have no choice but to contact the hacker. This is the same method Hollywood stars are subjected to. Plus the hacker is continuing with threats saying they will "upload a photo a day."
Meanwhile, Big Hit and YG are consistent in their "silence" over growing dating rumors.
SR: Daily Naver Blog