Celebrity
SF9's Agency Announces Member Rowoon Will Not Be A Part Of Band's Comeback Next Month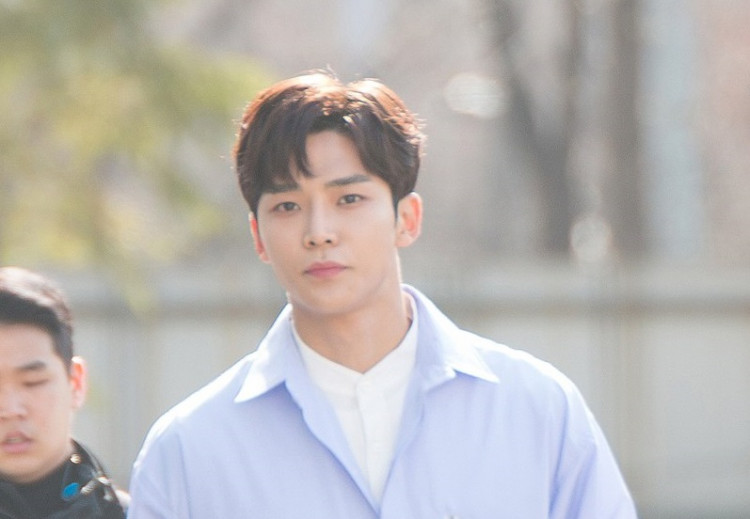 K-pop band SF9's agency FNC has announced that group member Rowoon will not join fellow bandmates during album promotions in July. The label cited the singer's absence due to his tight schedule.
The music label shared the statement with a South Korean publication on June 24 saying that Rowoon was facing an inevitable situation in which he had to work on a tight schedule because his filming dates for an upcoming drama had coincided with the long-running album production period.
FNC said that as Rowoon completed the drama as scheduled, they had an in-depth discussion about getting ready for the next album, and thought that it was right to give a better performance with a better completion level.
According to the label, it was decided inevitably that Rowoon would not take part in both the production and promotion of the new album by SF9. FNC also asked everyone to understand that it was unfortunate that Rowoon is not going to be able to be a part of the album, which has been highly-awaited by many fans. They also asked fans for their generous interest and support for the comeback by S9 and other related activities.
Apart from Rowoon, bandmates Youngbin and Inseong will also not appear in the upcoming comeback by the boyband as they had enlisted for South Korea's compulsory military service in March this year.
SF9 was confirmed to make comeback in July as a six-member unit, with Chani, Hwiyoung, Taeyang, Zuho, Dawon, and Jaeyoon, which would mark their first domestic release of the year. The new record will also act as the follow-up to "Rumination'", their November 2021 mini-album, which was led by the title song "Trauma".
SF9, short for Sensational Feeling 9, is a K-pop band from South Korea that made its debut in 2016 with FNC Entertainment. The band's first single album was "Feeling Sensation".
All the nine-band members renewed their contract with FNC in 2021, following which they also released their ninth extended playlist "Turn Over", with the lead track "Tear Drop".
SF9 held four shows of their third solo concert "Live Fantasy 3: IMPERFECT" in Seoul's Olympic Hall from January 21 to 23 this year. The band will release "The Best 〜Dear Fantasy〜", their Japanese best album on June 29.
Rowoon is one of the lead vocalists in the band and also a popular actor.