Celebrity
BTS: Kim Taehyung 'V' Spotted Smoking, Fans Upset As Photos Were Leaked Without His Consent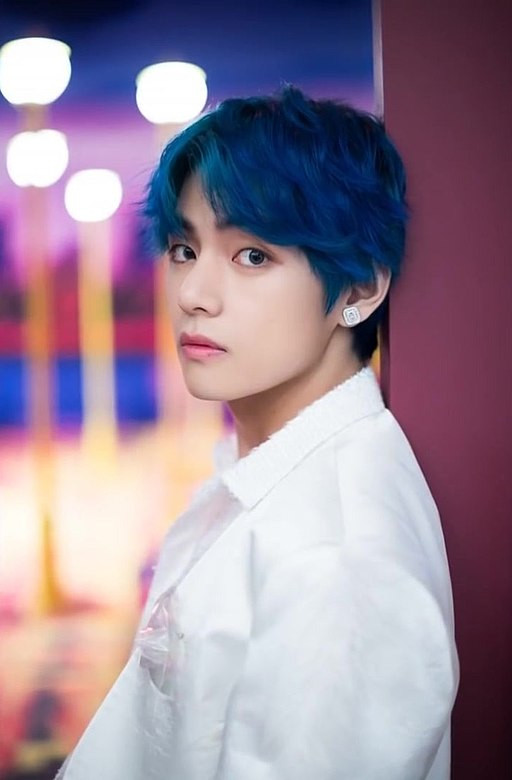 Kim Taehyung's smoking photos have gone viral and circulating on the internet, much to the ire of fans.
V was captured on camera smoking an e-cigarette reportedly. The ARMY is upset that such pictures were leaked without the K-pop idol's consent.
The incident occurred during the 64th Annual Grammy Awards, which took place at the MGM Grand Garden Arena in Las Vegas at the local time.
V was seen smoking before BTS got on stage to give a live rendition of "Butter", their first in-person show at the Grammy Awards, which is also being said to be the best performance of the night.
Soon the smoking pictures made their way rapidly to multiple online communities and social media platforms. Fans were angry to see such photos as they were obviously taken with the K-pop idol's permission.
Now, netizens and fans are making their thoughts known on the matter, with a majority saying that it is no big deal if V smokes because he is a grown man, an adult.
Members of the ARMY pointed out that V is 28 now and those going on about him smoking should be quiet. He is not an underaged boy. Many were also of the opinion that whoever shared such photos were not fans, because a real ARMY would not do something like circulating such photos.
Some people also put up counterarguments saying that V could smoke if he wanted as he is an adult, but he is also a singer and his lungs and breath control are important for his job, therefore they were worried that smoking should lead to health concerns for the artist.
This was not the only controversy surrounding V at the prestigious awards, as Network 10, an Australian TV channel, released a video, which is being deemed racist.
While the channel applauded many artists, its focus on the Bangtan Boys revolved around band members testing positive for COVID-19 recently.
The network edited V's mimicking of playing the saxophone, during Justin Bieber's performance, to look like he was coughing out viruses and spreading COVID-19 viruses at the Grammys.
It was made to look as if V was coughing out and spreading COVID-19 viruses at the Grammys.
Many members of the ARMY have come together and taken it upon themselves to demand an apology from Network 10 for the tasteless and demeaning edit.