Celebrity
BTS's Jimin Is The Most-Streamed K-Pop Artist In the Middle East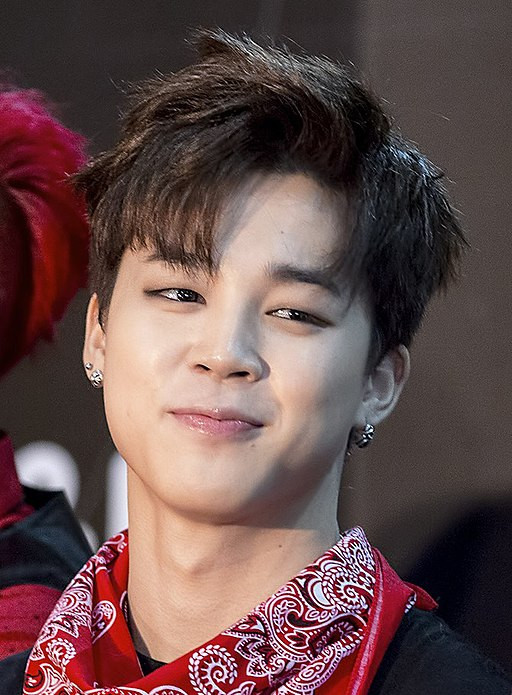 Park Jimin of BTS has been reported to be the Arab World's most-streamed Korean individual on Anghami.
Anghami is the Middle East's first legal music streaming platform and digital distribution company, which was launched in November 2011 in Lebanon. It offers unlimited international and Arabic music to stream.
Mochi is definitely showing his popularity by becoming a beloved K-pop star in the Middle East, as his songs got him a coveted title.
The singer has already more than proven his solo mettle, an incredible number of times, with major accomplishments on popular streaming platforms such as YouTube, SoundCloud, and Spotify. Now it has come to light that Jimin's solo numbers are popular, loved, and streamed by fans in the Middle Eastern countries.
During the weekend, streaming data from Anghami re showed that the artist had surpassed four million streams with four of his solo tracks. The feat made Jimin the first and only Korean individual to accomplish it based solely on B-sides.
The total of 4 million streams included milestones for the songs, comprising 908.7K streams for "Lie", 781.5K streams for "Serendipity Full Length", 1.1 million streams for "Filter", and 1.3 million streams for "Serendipity Intro". The achievement also makes Mochi the first and only K-pop idol to have all his tracks have more than 900k streams.
"Filter" is the most-streamed solo on Anghami from the "Map of The Soul 7" album, and with 1.1 Million streams, the fourth most-streamed song after Black Swan that also more than 131K likes.
In April 2021, the Anghami app conducted a radio vote during which "Filter" beat songs from the "Map of The Soul 7" album to emerge as the winner with 37,100 likes. It also ended up being played on the radio.
Having cemented a formidable place in the world, Jimin continues to exhibit great marketability and popularity through his music, which is breaking barriers in all nations and regions worldwide, despite him having no special promotion for his songs or activities, showing exactly why he is everyone's beloved "Sold-Out King".
Meanwhile, BTS band co-member V's viral "Squid Game" video has become TikTok's most-liked K-pop fan video. Kim Taehyung, the singer's real name, had done a "Squid Game" cosplay during BTS's 2021 "Permission to Dance on Stage in LA" concert, which took place over four days during November/December in California's Inglewood at the SoFi Stadium.
The moment turned to be among the concert's most memorable and standout ones, and the video clip has received almost 60 million views and 10.4 million likes.