Celebrity
'Sold Out King' Jimin Of BTS Influences The Massive Spike In Export Of Dumplings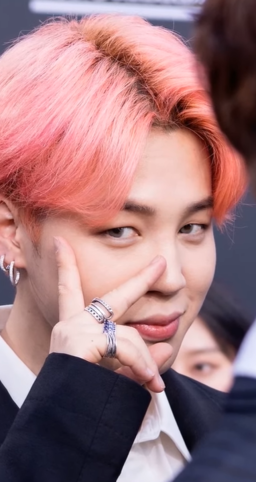 It is not without reason that BTS band member Jimin enjoys the moniker of "Sold Out King". The singer's worldwide popularity
has propelled a massive influence on anything he associates with himself.
The impact is evident from the fact that whatever he is shown wearing sells out immediately, whichever locations he visits become tourist hotspots, and whatever he is seen eating, becomes popular globally.
There has been an increase in the popularity of all the Korean food items that the beloved K-pop idol has been seen eating. Jimin takes the credit for the growing global popularity of Korean mainstays such as tteokbokki and ramen, which recorded huge increases in export volumes.
KBS News aired a segment on January 5 about Korean noodles' popularity abroad after US YouTubers made the spicy fire noodles challenge, taking a leaf out of Jimin's book. In a video, the singer is seen eating ramen, the spicy chicken noodles, which became a hot internet topic.
Furthermore, the same news segment highlighted that ramen sales on Amazon increased, with the product placing 6th on the popular foods product list.
Now, according to new media reports, the increased popularity of dumplings is the most recent addition to Jimin's impact on the export of Korean food. Bloomberg News reported that Bibigo Dumplings had a 19% jump in exports in the third quarter, with the US reporting an 8% increase.
The rise in Bibigo Dumpling is credited to the dumpling incident, which is a part of the lyrics in "Friends", a song that Jimin has produced, composed, and self-written. The song has been used as the OST for Marvel's "Eternals" movie. According to the media reports, it is undeniable that "Friends" and its message caused this hike in dumpling sales.
The popularity of Jimin is unimaginable, but what is also highly commendable is how his simple association with certain Korean food and products are promoting them on a huge scale globally and also benefitting his home country, South Korea's economy.
Meanwhile, in other news, Jimin entered the new year with numerous records and achievements under his belt already, just seconds into 2022.
On January 1, just as the clock struck midnight, bringing in the new year, Jimin was crowned the 'Best K-pop Dancer 2021' by KDOL. It is an app that allows fans to cheer and support their favorite K-pop idols by voting for them.
On December 31, 2021, Jimin accumulated 244,514,273 votes, topping the daily ranking and setting a new record for the most hearts per day in KDOL's history. He also placed first on the weekly and the monthly ranking on the platform.