Awards
BTS Cancels US Trip After 2022 Grammy Awards Get Postponed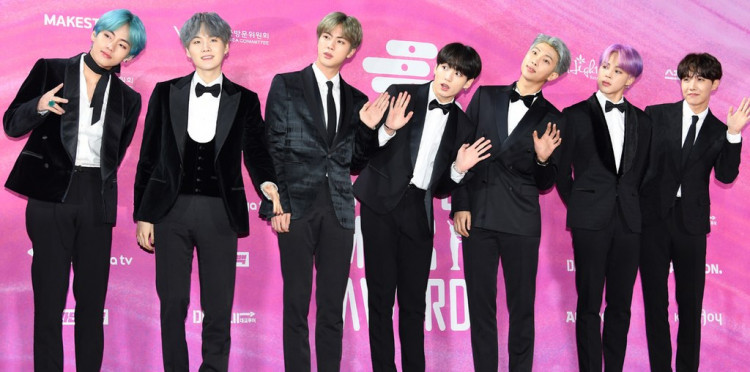 Mega K-pop group BTS has canceled their plans to visit the United States for the 2022 Grammy Awards after the prestigious music awards were indefinitely postponed in the face of the spread of Omicron.
BTS's talent agency Big Hit Music released a statement on January 6 saying that the Bangtan Boys have canceled their next visit to the US, which was to happen later this month, for the purpose of attending the 64th Annual Grammy Awards.
The Recording Academy confirmed that the 2022 ceremony, which was scheduled to be held on January 31 at the Crypto.com Arena in Los Angeles, would be delayed due to the surge in the Omicron variant of the COVID-19 virus.
The Recording Academy stated that after careful consideration analysis with officials of the city and state, safety and health experts, the community of artists, and show and event partners, they have postponed the 64th Grammys.
The 63 Grammy Awards last year were also postponed and the award ceremony was held on March 14 in place of January 31
A spokesperson for Big Hit Music said that the seven members of the k-pop group were preparing to attend the Grammys, but after hearing that the ceremony had been postponed, they stopped discussing plans.
The much-loved band has been nominated in the Best Pop Duo/Group Performance category for the summer single song "Butter". It is the boyband's second Grammy nomination, and also the second nomination in the same category. At the 2021 Grammy Award's BTS was nominated for "Dynamite".
For now, the boys' next official activity as a group, which remains confirmed, is in March for the upcoming in-person concert in Seoul. Big Hit Music clarified that there are no changes currently for the gig and it will be held without a hitch.
At present, all seven members are on an extended period of rest. Earlier this week, Suga, Jin, and RM completed their quarantine period, after recovering from Covid-19, which they contracted right on their return from the US in December. Incidentally, all three were double jabbed previously.
BTS's appearance at the 2022 Grammy Awards would have been the group's first official activity after completing their extended period of rest.
The group's entertainment company had previously stated that the period of rest would give the BTS members a chance to recharge and get re-inspired with creative energy. Big Hit Music had also said that the band would also be preparing for a brand-new album, which would be the start of a new chapter for BTS.