Celebrity
BTS Drops Mysterious CCTV Live Footage To Promote '7 Fates: CHAKHO' Project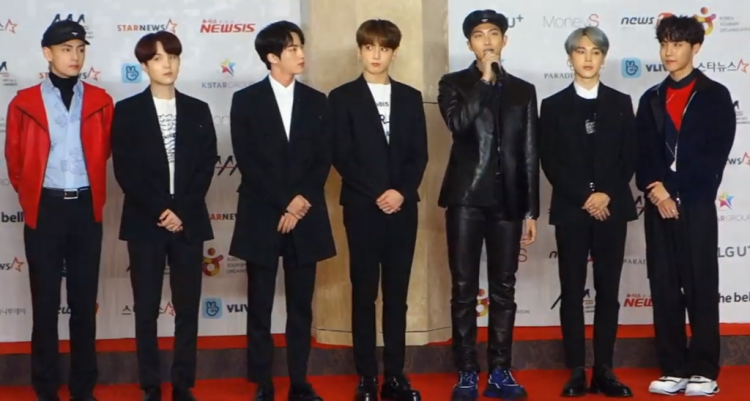 The official BTS YouTube channel has uploaded 34 minutes of live CCTV video that shows the seven Bangtan Boys, namely V, Jungkook, Jimin, Jin, Suga, J-Hope, and RM.
The live footage showcases BTS's style of dabbling in new and unique forms of storytelling for fans. The video in question is unlike a vlog or a music video. Rather, it follows BTS through CCTV footage to promote "Fates: CHAKHO", their upcoming webtoon project.
In the footage, each band member is seen leisurely wandering in different rooms, such as the hallways, dance practice rooms, and bedrooms. However, all seven mysteriously vanish, without leaving a trace, and the only thing that can be seen are shimmering green particles in places where the artists were standing in the video.
The description of the video asks, where did everyone go and leaves links to all the social pages for 7FATES.
A few days ago, BTS's management label Hybe Entertainment had dropped a 15-seconds long teaser clip of 7 "Fates: CHAKHO". In the short teaser, Jin is shown looking at a mysterious, magical light that floats above him. The next scene shows the other members trying to reach out for the light. The clip ends with Jungkook and RM holding the light ball in their palms.
The company first announced the upcoming webtoon in November this year. They have planned to drop original stories through Navier Webtoon, a Korean social platform.
The webtoon will be released in 10 countries next year on January 14 at 7 PM ET. Concept and group posters, photos, and an official trailer for the project will continue to be unveiled between January 2 through January 14.
The plot of "Fates: CHAKHO", which will be released as both a webcomic and a Wattpad web novel, revolves around seven men whose fates bind them to get rid of community monsters.
The story is an urban fantasy, centering around a near-future city. The plot is also inspired by the tiger hunters of the Joseon Dynasty. Hybe has combined its own imagination with old, traditional stories.
Incidentally, there was a high population of Siberian tigers in South Korea during ancient times. They attacked communities, arousing fear among the residents who were no match against the ravenous tigers.
To fight the issue at hand, in 1421 King Sejong formed a special force known as Chakhogapsa, who were tiger hunters. They had incredible hunting abilities and could accurately hit their intended targets even while riding horses.
For now, see the BTS's live CCTV video here.