Celebrity
Why Everyone Is Talking About BTS's Jimin's Song In 'Eternals'?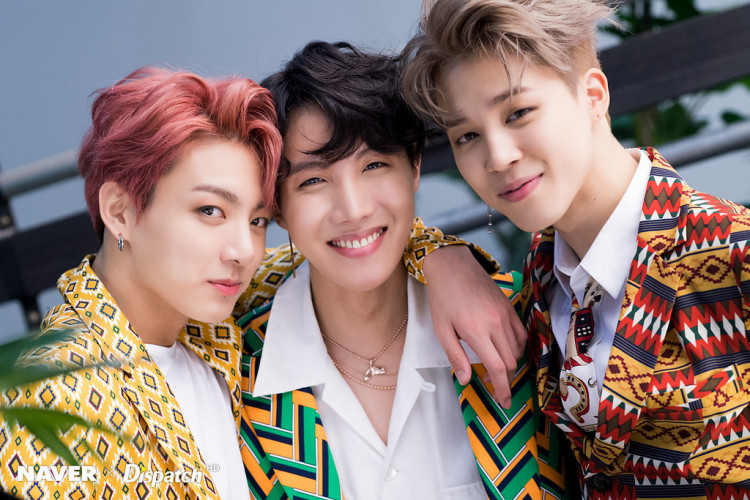 (Business Times) - The South Korean music scene has made another major milestone after BTS's Jimin becomes a part of the Marvel movie "Eternals" original soundtrack. The big Hollywood movie will be featuring the K-pop idol's self-written, composed and produced song "Friends."
Walt Disney Company Korea has confirmed BTS's Jimin's "Friends" will be part of "Eternals." Since then, media outlets, particularly in South Korea, have been reporting about it nonstop.
AllKpop noted this is only the second time in history that a Korean song has been part of a big Hollywood movie. So, once again, the K-pop group is making history, as Jimin manages to enter a huge film production franchise.
With the attention it is now receiving, it only deserves to be covered by a number of news headlines. OBS News also stressed that "Eternals" also features the Korean-American actor Don Lee, giving the Korean entertainment scene a massive honor.
Meanwhile, "Friends" is part of BTS's studio album "Map of the Soul: 7," which was released on Feb. 21, 2020. It is a sub-unit track that featured Jimin and V, per CheatSheet.
It details these two's incredible friendships throughout the years. It tells the story about their past and inside jokes.
They even confirm through this song that they are soulmates. It says that when the cheer dies down one day, they will stay and they are each other's soulmates for eternity.
As expected, fans celebrate this victory on Reddit, hoping it will boost Jimin's confidence and in songwriting. One fan believes BTS members are Marvel fans, too, so they may be over the moon right now.
Of course, they promise to watch the film, knowing they will hear a BTS song in it. Another one said it is an "interesting song choice," given that its lyrics detail Jimin and V's friendship. By its looks, everyone is excited to hear "Friends" in one of the movie's particular scenes.
Meanwhile, "Eternals" features an all-star cast, like Angelina Jolie, Salma Hayek, Richard Madden, Kit Harington, Gemma Chan, and Kumal Nanjiani. It also stars Brian Tyree Henry, Lauren Ridloff, Lia McHugh, Barry Keoghan and Harish Patel.
The film is based on the comics with the same name, directed by Chloé Zhao, and part of the MCU's Phase Four. Aside from BTS's Jimin's "Friends," its official soundtrack also includes world-renowned music artists, like Carl Perkins, Skeeter Davis, Merle Haggard, Pink Floyd, Lizzo, and more. "Eternals" is set to be out on Friday, Nov. 5.