Celebrity
Informant reveals Han Ye Seul fled to the U.S with her boyfriend to avoid investigations into a corona outbreak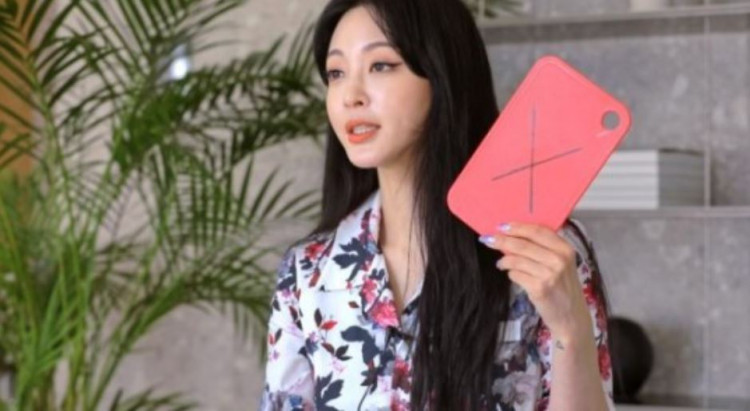 Kim Yong-ho is alleging that Han Ye Seul fled to the U.S to avoid investigations.
On the 18th, Kim Yong-ho held a broadcast on his YouTube under the title "The reason why Han Ye Seul went to the U.S in a hurry" and stated, "Han Ye Seul proudly sued me and immediately fled to the U.S. It was so shocking to see. She had no choice but to run away because of a shocking reason."
Kim Yong-ho revealed there are suspicions that baseball players in Korea are testing positive because they went to illegal "entertainment bars" and "away hotels" where prostitutes were confirmed positive for corona. He revealed, "This is related to entertainment. There's a broker who introduces these women to baseball players. But how did the women get corona? I got a shocking tip that explains it."
Kim Yong-ho then revealed contents of a phone call with an informant who revealed, "There were several confirmed cases at the Karaoke bar Han Ye Seul went. The same place she first met her boyfriend where he worked as a male escort. The problem is Han Ye Seul's team was there and their Katalks are a mess because of all the in-fighting right now."
According to Kim Yong-ho, everyone present at karaoke bar is subject to epidemiological investigation as there have been several confirmed cases. A confirmed case was also found within Han Ye Seul's team so Han Ye Seul was also a person of interest in the investigations.
Kim Yong-ho then revealed that Han Ye Seul was tipped off by an insider, probably her boyfriend, and fled to the U.S with him to avoid investigations.
He also expressed his anger at Han Ye Seul who's currently showing off her dates with her boyfriend in the U.S without wearing a mask after fleeing the country to avoid testing. He stated, "Han Ye Seul is having fun in America with her boyfriend and we can't even take our masks off to eat with our close friends in this frustrating Korea. Wouldn't you be angry too? She needs to clarify this issue first."
Meanwhile, Han Ye Seul left the country on the 15th after attending police summons for investigations into alleged defamation filed against YouTuber Kim Yong-ho.
Source: Daily Naver Blog