Celebrity
Han Ye Seul retorts to rumors that she "slapped" Jennie's cheek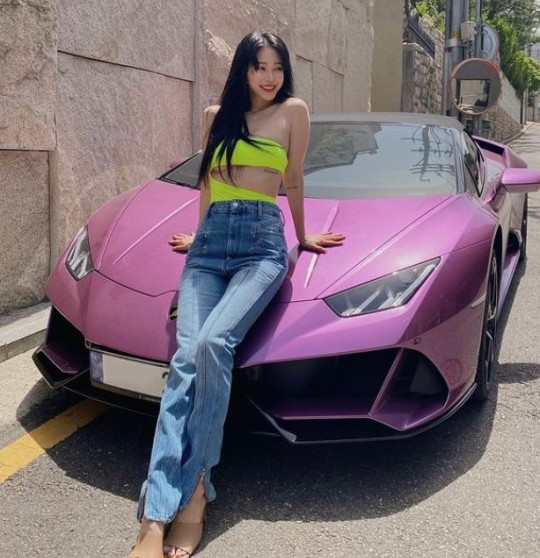 Rumors that actress Han Ye Seul slapped Jennie are attracting attention.
On June 5, Han Ye Seul replied directly to netizens on her Instagram and addressed rumors about her boyfriend Ryu Seong-jae, 'Burning Sun' and Jennie.
To a comment asking, "Did you really buy your boyfriend a Lamborghini. Is that what you're capable of?" She replied, "It's my car so who cares whether or not I gift it to my boyfriend."
To another fan comment asking "please file a lawsuit and reveal the truth." She replied, "a lawsuit will take more than two years so wait until then."
When asked, "when will you explain Burning Sun?" She replied, "The aesthetics of waiting. Please wait a little bit."
Another netizen expressed concern writing, "Don't get scammed like Nancy Lang was. And not everyone around you is an anti. I'm just asking this as a fan."
Han Ye Seul replied writing, "I've dated a lot of people but he's the person that makes me happy. I'll protect my man. Who's to say another guy is better? Outside appearances aren't everything. When you're in love, these things don't mean anything. The person that makes you the happiest is the best person. There are moments where you have to take things head-on. Life is like that. Kim Yong-ho is someone who's good are manipulating facts. If you don't like it, just walk on, get out of my way."
When asked if "Is it true that you slapped Jennie?" Han Ye Seul replied, "I've never met Jennie."
On the 3rd, Kim Yong-ho mentioned Blackpink's Jennie and YG producer Teddy dating rumors from 2017 and revealed, "Han Ye Seul and Teddy dated too but when Teddy fell in love with Jennie, Han Ye Seul slapped Jennie on the cheek."
Meanwhile, Han Ye Seul has refuted rumors that her boyfriend is a male escort stating "they're too much of a novel." But controversy is growing after Dispatch obtained testimony that her boyfriend Ryu Seong-jae worked an illegal host bar where he first met Han Ye Seul.