Celebrity
IZ*ONE's Relaunch Reportedly Being Discussed By CJ ENM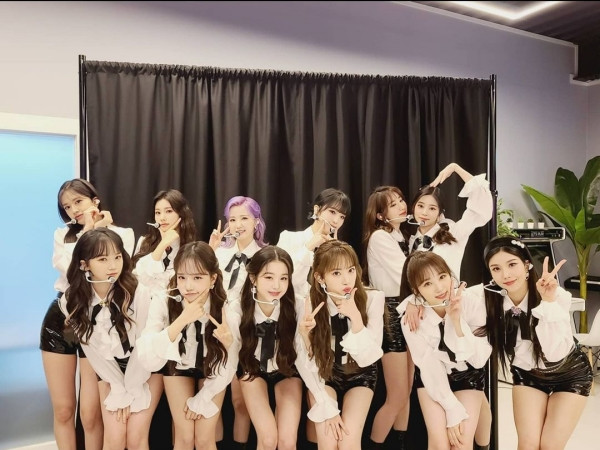 CJ ENM reportedly launched talks for the relaunching of IZ*ONE, a project girl group that was formed through Mnet's idol survival show called Produce 48.
This means that members Jang Won Young, Sakura Miyawaki, Jo Yu Ri, Choi Ye Na, An Yu Jin, Nako Yabuki, Kwon Eun Bi, Kang Hye Won, Hitomi Honda, Kim Chae Won, Kim Min Ju, and Lee Chae Yeon could be reuniting and promote as a group once again soon.
"The IZ*ONE members have shown more will than anyone else in their wishes to promoting together," Allkpop quoted sources from IZ*ONE members' respective agencies as saying. "There are mutual agreements between the agencies as well, so there are discussions in the direction of a reunion or re-debut."
The insiders further shared that in the ongoing talks for the group's relaunch, the representatives encountered a bit of disagreement due to differences in some terms and details. But fortunately, the parties are trying to work things out to be able to come up with more information that will be agreeable for everyone.
CJ ENM's response to the report
In a new update, Soompi reported that a representative from CJ ENM explained that while the company has been holding discussions with the IZ*ONE members' agencies, nothing has been confirmed yet at this point. He added that there are lots of possibilities, but they have yet to come up with specifics.
The representative also mentioned that CJ ENM is aware that fans have launched a crowdfunding project for IZ*ONE to return as a full group. For this, he clarified that if ever the team will make its comeback, it will be through an investment from CJ ENM and not from the fans' funds.
As Koreaboo reported in April, fans of the group launched the Parallel Universe Project in an effort to help IZ*ONE return as it was disbanded in April since it is just a project group with a 2-year contract. At that time, fans were able to raise ₩737,855,670 or around $700,000 in mere 10 minutes after the launch of the fundraising.
The amount raised in that short period is already equivalent to 73% of the fans' goal amount of one million dollars. What's amazing is that the contributions only came from the Korean fans as the funding was still close for international fans at that time.
Now, with the recent statement from CJ ENM's representative, it seems that the funds are not needed after all.