Music
TXT Dominates Top Spot In Oricon's Daily Album Chart With New Album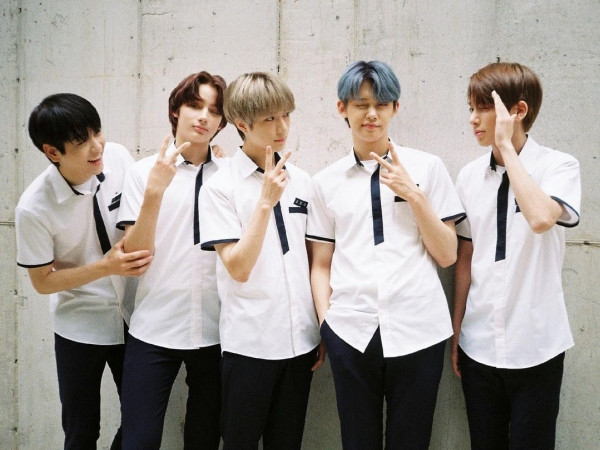 One of Big Hit Music's finest, TXT, also famously known as TOMORROW X TOGETHER, continues to sweep of music and album charts with its newest and all-new album entitled The Chao Chapter: FREEZE.
That said, the K-pop all-boy group has taken Oricon's Daily Album chart, according to the figures released by the Japanese statistical and information for a music company.
TXT proves its popularity in Japan
Soompi reported that on June 8 (Tuesday), Oricon released newly updated charts, showing the domination of TXT in the Daily Album list. It was revealed that the quartet's second full-length album The Chaos Chapter: FREEZE has taken the top spot with whopping copies sold.
The said album sold 61,334 copies, the same day it was released in Japan. Undoubtedly, TXT shows to the world that one of its strongest fandom is in Japan.
Aside from Oricon, TXT also impresses the country's Line Music, of which the title track of the album maintained its No. 1 throne on the daily chart for six days now.
For the time being, TXT is the first boy group to top Line Music's real-time chart for a massive 100 hours in total with a Korean-language track.
Other feats of TXT's new album
Aside from Oricon, TXT also made its way to the US with its newest album entry. And in simultaneous achievement, The Chaos Chapter: FREEZE debuted at No. 45 on Billboard's World Albums chart and have finished in some other charts of the same company.
On the other hand, TXT's The Chaos Chapter: FREEZE finishes at No. 3 on Spotify's two charts: Top 10 USA Album Debuts and Top 10 Global Album Debuts.
In the UK, the said album made its way to the country's Official Album Downloads Chart, while the title track of the album 0X1=LOVESONG (I Know I Love You) has topped iTunes Top Song charts in 31 countries worldwide.