Celebrity
BLACKPINK Hairstylist Reveals Members' Hairstyle Secrets, Tricks, And Go-To Looks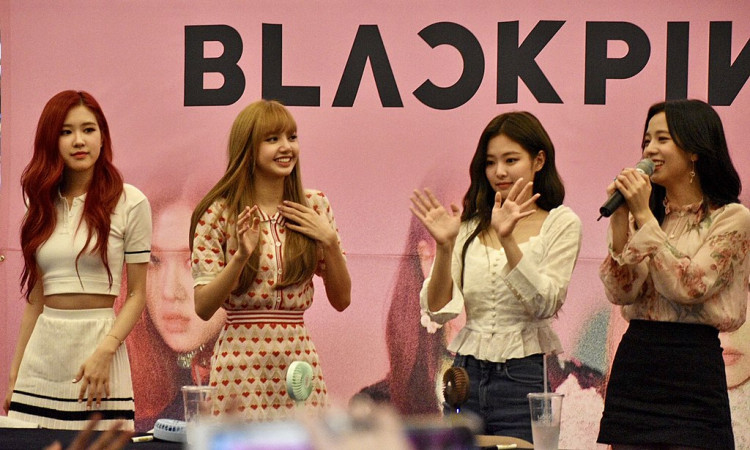 Avid fans across the globe adore BLACKPINK for their unique music releases and impressive performances. But, aside from their skills and talents, several individuals, also, admire them for their stunning visuals.
It is not a secret that the K-Pop idols make time for their beauty and other physical attributes. These include their hair, along with the colors and styles.
Koreaboo said that the group's official hairstylist recently revealed the members' hair secrets and "go-to" looks. This came after Sunbaes TV sought the help of the expert for a hair transformation.
As seen in the video posted on Sunbaes TV YouTube channel, the personalities tried some of the BLACKPINK idols' hairdos. During the process, they chatted with Cha Cha, who officially does the hairstyles of Jisoo, Lisa, Jennie, and Rosé.
When asked about the four K-Pop idols' styles, Cha Cha revealed that Jisoo sports dark hair, especially these days due to her stint with Snowdrop. He, also, noted that the group's visual likes to keep her "natural" look.
The hairstylist, then, talked about Jennie's go-to hair color. He said that the "SOLO" singer "had been doing ash, dark colors for the past couple of years." Accordingly, touch-ups and maintenance are minimal. This is why she only comes to the salon once a month.
The case is different, however, for the "On The Ground" singer. Cha Cha revealed that Rosé usually goes to him three times a week. He explained that the BLACKPINK vocalist's iconic blonde hair requires a lot of work. So, they do hair bleaching on every visit she does.
Meanwhile, Lisa's hair requires bleaching, as well, to achieve the iconic look. The hairstylist, then, shared a piece of advice to wait "two days after showering when bleaching to avoid damage."
In the end, Cha Cha revealed that celebrities, including the BLACKPINK members, typically go to the salon "mostly at dawn." He said that they come in "more on weekdays rather than weekends."
Recently, one of the K-Pop idols made the headlines because of her new hairstyle. The Korea Portal said that Jisoo surprised the fandom with her latest visuals as she sported "powerful, straight bangs."
As noted, the look she had is for her photoshoot for Dior's campaign. She posted some of the images on her Instagram account, causing millions of individuals across the globe to witness her "more mature" appearance.
The publication, also, asserted that the BLACKPINK member "slayed" the shoot with her overall style. Fans and followers, reportedly, shared their compliments, as well, over her appearance on various platforms. (Business Times)