Celebrity
YG Entertainment Confirms Sechs Kies' Lee Jae Jin's Engagement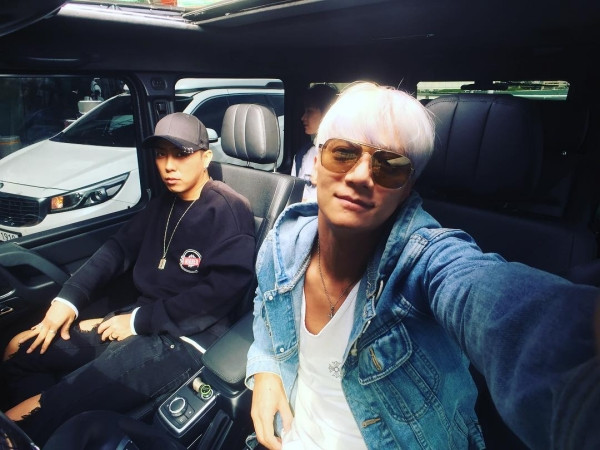 Sechs Kies' Lee Jae Jin is getting married soon, and this was confirmed through his engagement announcement. YG Entertainment released a statement to inform fans that the 41-year-old idol singer is set to tie the knot.
"Sechs Kies member Lee Jae Jin met a precious person and it has come to something beautiful," Allkpop quoted YG Entertainment as saying. "We are relaying his message and we' would like it if you could congratulate him with a happy heart."
Aside from the artist's management agency's short statement, Lee Jae Jin also wrote a letter to fans to personally tell them that he is about to begin the next chapter of his life. The singer said he recently made a promise to a woman - that he will spend the rest of his life with her.
He added that he has been with Sechs Kies since debuting in 1997 at the age of 18, and now he is already in his forties. His words clearly suggest that he is older now, and it is time for him to settle and have his own family.
In the letter that was published by Sports Seoul, Lee Jae Jin went on to share that there will be no wedding ceremony. Instead, they only arranged a simple meal with the families as everyone is also having a hard time due to COVID-19. At the end of his letter, he thanked the fans and the Sechs Kies members for their unending love and support through the years.
"I want to thank my fans for their endless love for me, someone who is always lacking, and the (Sechs Kies) members who took care and looked after me like a brother," part of the singer's letter reads. "Now that I will be starting my own family, I will work hard to be a responsible and mature head of the household, in a family that supports one another."
Meanwhile, Lee Jae Jin is the third member in Sechs Kies to get married. The group's leader Eun Ji Won tied the knot in April 2010, while Ko Ji Yong married Heo Yang Im in December 2013. But unfortunately for Ji Won, he and his wife divorced in 2012 after almost two years together.