Music
Oh My Girl Releases Eighth Mini-Album 'Dun Dun Dance'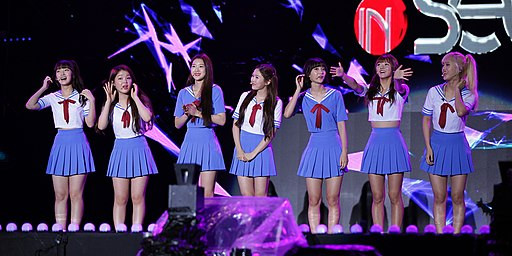 Oh My Girl held an online press conference in celebration of their new album that was recently released.
Regarding their eighth mini-album, 'Dear OHMYGIRL,' Hyojung shared that they contemplated a lot about the album and their performances. It is their first comeback in one year and one month.
In the past year, Oh My Girl released their breakthrough album 'NONSTOP' that contained the title track 'Nonstop.' On the opposite side, it has the famous B-side track 'Dolphin.'
The group has achieved eight music show wins with the title track 'Nonstop,' and both the songs were certified platinum by Gaon Chart every time they surpass 100 million streams.
Hyojung added that they were thankful last year for the love that they have received. Oh My Girl slowly moved forward one step at a time. Rather than thinking about making significant steps, they focused more on the fact that small steps are still steps making them move forward.
Oh My Girl's new title track is 'Dun Dun Dance.' A refreshing yet emotional dance-pop track where the members of Oh My Girl portrays themselves as someone from extraterrestrial.
Jiho explained that they felt pressure about the upcoming song but based on their contemplation, they knew what kind of appearance they would show. They wanted to maintain the Oh My Girl's style but also mixing it with a subtle change.
'Dear OHMYGIRL' is a story about the members of Oh My Girl and the messages they wanted to tell each other. The group name is included in the album's title, and none from their previous albums had done this.
It has a special place in their heart because it is an album that tells the story of how unique they are and would give the impression that you are listening to the song of Oh My Girl.