Celebrity
BTS Jimin Trended On Twitter Because Of His 27-Inch Waist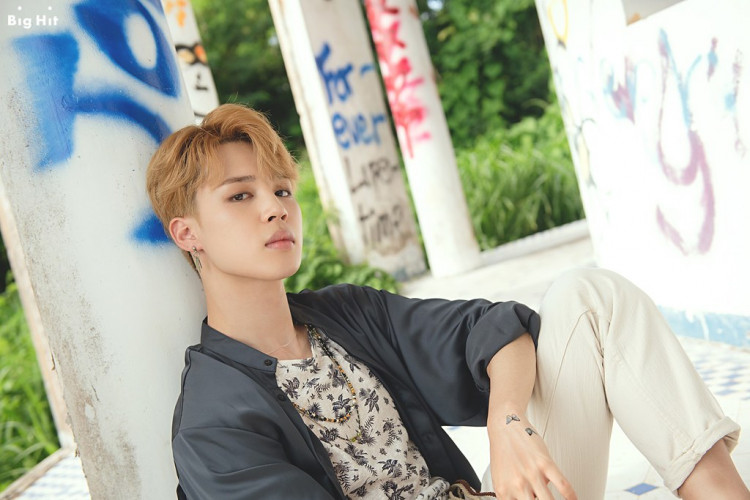 BTS vocalist and dancer Jimin faced a lot of buzz on social media earlier this week. This comes after a fan posted a photo of the idol's body measurements, taken from a Hanbok exhibition.
AllKpop said that the exhibit features the creations of designer Kim Reiul. A mannequin model dons one of Jimin's previous Hanbok pieces. This explains why the measurements are provided in the event.
Based on the publicized details, it reveals that the "Filter" singer's waist measures 27 inches or 68.5 centimeters. This seemingly shocked many netizens on Twitter, causing him to become a "hot topic" on the platform.
The BTS member immediately trended on social media. The specific trend topic centers on "Waist 27" in Korean.
Several individuals, then, took part in the entire discussion on the platform. Some of them even revealed that the mannequin in question was "reshaped" due to Jimin's special body features.
As explained, the model stands 180 cm long, allowing the Hanbok to fit "perfectly" because of the idol's long arms and legs. However, employees at the exhibit, reportedly, shared that they had to reduce the mannequin's waist "to fit the upper part of the Hanbok." Accordingly, this goes to show how unique Jimin's features are.
The BTS member's waist was not always this tiny. Several outlets even recalled how the public loved his toned abs during the early years of the group in the K-Pop scene.
Over the years, though, Jimin appeared to have gained weight, causing many criticisms to emerge. Kpop Starz claimed that he received a "major backlash" from several people, with some even allegedly calling him "ugly."
Following the hate comments, the publication said that Jimin started to lose weight. However, his weight loss "startled" many fans and supporters because he became too "skinny."
The BTS member did not address the issue at that time nor admitted whether his diet was the result of the backlash. He shared, though, that he wanted to lose weight because "he did not like his reflection in the mirror while practicing" the routines for "Blood Sweat & Tears," according to BTS Bomb.
As reported, Jimin felt that his "chubby look" did not fit the track, which features a very "sexy concept." Accordingly, he subjected himself to an unhealthy crash diet.
He revealed that he only ate one meal for ten days. Aside from the decreased food consumption, his diet coincided with their "intense" rehearsals. (Business TImes)