Celebrity
Shin Min Ah, Kim Woo Bin: Will The Couple Tie The Knot This Year?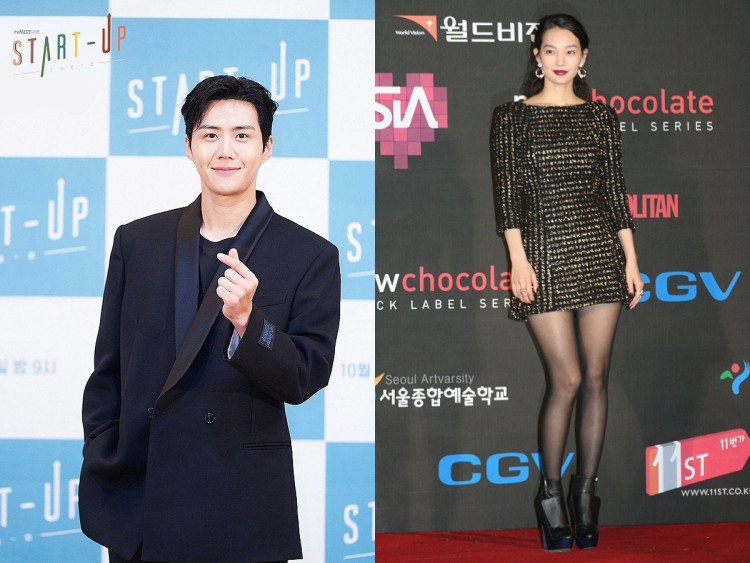 Kim Woo Bin and Shin Min Ah display major PDA on Instagram, which fans call their own take of Lovestagram, amid wedding rumors. The real-life couple shares different photos with the same background, which seems to show they have been on a date.
Kim Woo Bin and Shin Min Ah have been in a longstanding romance. With the trials they have through and the length of time they have been together, rumors are strong they are about to tie the knot this year.
View this post on Instagram A post shared by 김우빈 (@____kimwoobin)
The 31-year-old actor shared a couple of photos of himself on his account--one side view and one turning his back from the camera while sitting on a bench.
He seemed to be in a forest, enjoying nature's scenery.
The 37-year-old actress, on the other hand, posted a stolen shot of her while taking a photo of the nature reserve. She captioned the snap with, "My strong will to take a picture," while her boyfriend only accompanied his post with a plant emoji.
View this post on InstagramA post shared by Shinmina (@illusomina)
According to AllKpop, fans celebrate Kim Woo Bin and Shin Min Ah's posts, leaving a number of positive comments. They believe they went on a nature date.
As the male model is recovering from cancer, he has been showing a much better physique and looks. Earlier reports revealed his girlfriend had been by his side throughout his recovery.
In a September 2020 interview via Soompi, Shin Min Ah revealed he and Kim Woo Bin had been supporting each other. With the same career they had, they often said, "Hwaiting," a Koren word of encouragement, to one another.
The couple officially announced their romance in 2015. After two years, The Heirs star went on a hiatus to recover from nasopharyngeal cancer and returned in early 2020.
Meanwhile, with the bond and lengthy relationship they have, rumors have it they are about to get married soon, per VOI. They are, allegedly, planning to get wedded this year after six years of dating.
Alleged people close to Shin Min Ah and Kim Woo Bin revealed they had plans to get married this 2021 A source from Kim's side also said the same thing, especially now that he has recovered from his illness.
However, someone from his party, reportedly, asked him not to announce anything yet until his health had returned to normal. Now that he is all fine, will fans hear the wedding bells soon?
As Shin Min Ah and Kim Woo Bin remain mum about it, fans should only take these rumors with a grain of salt.
Do you think Shin Min Ah and Kim Woo Bin will tie the knot this year? Share your comments below. (Business Times)