Celebrity
BTS, Coldplay Collaboration To Happen Soon? Fans, Netizens Think So!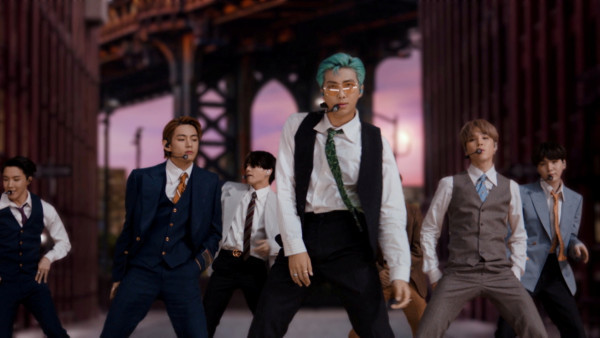 Is Coldplay collaborating with BTS for a music project? This is the question that many fans are asking right now. It comes after several individuals, reportedly, spotted the British rock band arriving in South Korea.
AllKpop said that the talks began when an Incheon Airport staff working for the Quarantine Support Force posted a photo on Instagram, featuring what-appears-to-be an autograph from the Everyday Life artists. The same individual shared in the caption that he met the band's vocalist, Chris Martin that day, adding that it happened during his service inside the airport.
The post immediately went viral across social media platforms. Many have consequently started to theorize that Coldplay may collaborate with BTS.
The speculations were likely fueled by the events that took place earlier this year. BTS covered Coldplay's hit "Fix You" during their MTV: Unplugged feature.
The K-Pop group received massive praises and commendations from fans and followers, including even the members of Coldplay. Billboard previously covered the matter, with claims that the British band "were full of love" after witnessing the K-Pop idols' performance. As noted, Coldplay posted a heartwarming message to the septet on Twitter, including a link to the official YouTube video of BTS' cover.
They wrote "beautiful" in Korean and tagged the K-Pop group's official Twitter account. The members included their initials, as well, after writing "love" in English for the caption.
As fans and followers of both bands continue to share their thoughts on the matter, BTS and Coldplay have yet to release a statement. They are seemingly maintaining their silence amid the developing speculations and theories. Despite this, though, netizens are still hoping that a joint project between the two groups will materialize soon.
Cheat Sheet, on the other hand, dropped a different reason why BTS and Coldplay may work together. As explained, the seven K-Pop idols have always been a fan of the British band.
In their previous interviews, some members emphasized how much they love and adore the quartet, alongside their hit tracks. V even revealed that he would like to work with them if given the opportunity.
Meanwhile, other social media users have speculated that Coldplay may be in South Korea because of Younha. Many individuals unearthed an Instagram upload earlier in January, featuring Chris Martin and the South Korean artist. Although the post did not specify any details as to why they are together, many took it as a potential teaser for an upcoming collaboration. (Business Times)