Celebrity
2NE1 Reportedly Planning A Comeback In May: CL & Park Bom Deny Rumors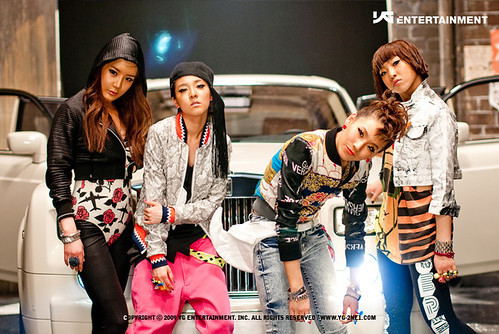 Former South Korean all-girl group 2NE1, consisted of CL, Dara, Park Bom, and Minzy, headlined various media news sites of its comeback plans in May. Here are the details and the confirmation.
Park Bom accidentally teased a 2NE1 comeback
Former member of the girl band Park Bom blurted out an unintentional teaser that made media outlets go crazy, and as well as the fans. Shortly, media sites reported to the Blackjacks, the fandom of 2NE1, that the iconic girl band is returning next month!
According to tipsters, the femme fatale recently had a reunion to celebrate the birthday of its maknae Minzy last January and ended up recording a song together.
The tipster who claimed the matter said, "The 2NE1 members gathered for Minzy's birthday in January and recorded a track. Though the comeback period has yet to be confirmed, they're preparing with the goal of a May release in mind. The song 2NE1 recorded was worked on by CL."
Park Bom and CL's statements
Amid various reports of 2NE1's return in May, things remain unsettled and unclear, leading to some former members of the band addressing the matter.
In response, CL's representative stated to Hankook Ilbo that it is not true that 2NE1 recorded a song together. Furthermore, the representative said that during Minzy's birthday, the venue was CL's recording studio, and that is how the reports kicked off.
There are no particular plans that state preparations of the former quartet's full-group return for the time being.
On the other, the representative encouraged the avid fans of 2NE1 to watch out and support CL's forthcoming solo album.
Meanwhile, Park Bom's home agency D-NATION Entertainment also addressed the news. The agency said nothing had been decided yet regarding 2NE1's reunion, and no recording took place during Minzy's birthday.
For more updates, stay tuned!