Celebrity
BTS V Mixtape Update: Here's Everything You Need To Know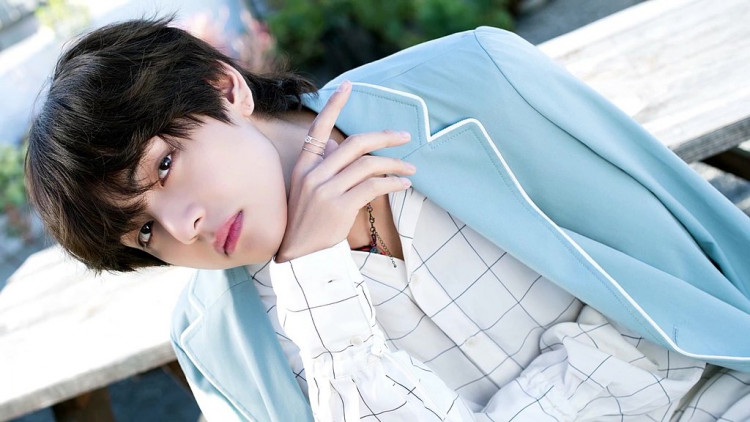 Fans are now looking forward to finally getting their hands on BTS V's mixtape. Also known as Kim Taehyung, the singer-songwriter has been teasing his solo project's coming.
Now, the ARMY can't wait for it. So, when will V finally drop his new album? Here's everything you need to know about the BTS member's mixtape and more.
KTH1 Details
In an interview during the group's BE-hind Story, the 25-year-old star revealed his project would be called KTH1. Sadly, its release had been moved far longer than he expected, wishing it to be out as soon as possible.
In another live broadcast with J-Hope and Suga, a fan asked V when he would drop his new mixtape, to which he apologized and revealed it would not happen this year. Anyhow, according to Koreaboo, it's confirmed to have 13 tracks, making it the longest solo mixtapes among all the BTS members.
New Album Teasers, Snippets, And More
V had been teasing the coming of his mixtape since 2020. He had been dropping a few teasers and short snippets here and there throughout the said year until today.
In June of the said year, he revealed on a YouTube live broadcast, via Meaww, he already finished writing eight songs and started recording for his mixtape. He then released an excerpt in July, which he later deleted.
It was too late, however, as it already caused a huge frenzy on the Twitterverse. Fans couldn't help but rave on a hint of his good raw vocals and "bluesy rhythms."
V once again teased fans with another snippet on the BTS series In the Soop. In a behind-the-scenes clip with Jimin and J-Jope, he played a song that quickly made fans fall in love with the lyrics.
A Possible Mixtape Success
Meanwhile, with the coming V's new mixtape, a lot expect it to be a success as his previous projects. If this happens, it will surely add up to his already huge net worth.
Did you know he is already worth $20 million, per Celebrity Net Worth, via KPop Starz? According to reports, most of his wealth comes from the success of BTS's music releases, like "DNA," "Fake Love," "Fire," and more.
Despite being the second-youngest member of the group, he doesn't let his age define his success. He has also shown enormous potential in different fields, like acting.
V already showed his great acting skill in a role in the historical drama Hwarang: The Poet Warrior Youth, making him a sought-after actor instantly. With his talents, what else this BTS member can't do?
Are you also waiting for BTS V's mixtape? Share your comments below. (Business TImes)