Music
BTS To Drop New Single This May Ahead Of Japanese Album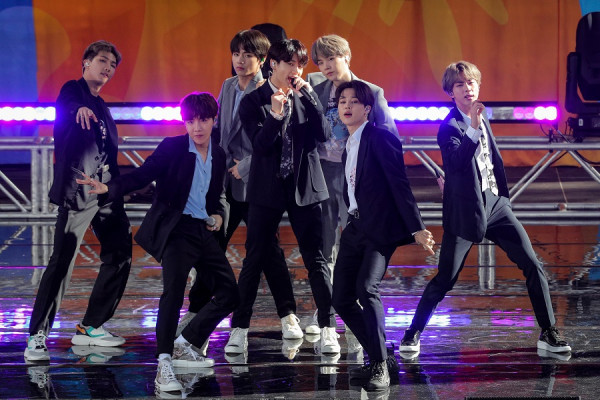 2021 is seemingly shaping up to be another eventful and fruitful year for BTS. Following the success of their latest music collections, the deluxe and essential editions of BE, reports claim that the septet will drop a new single this May.
AllKpop reported that the news first emerged from Sports Donga. This all came after the seven K-Pop idols previously confirmed that they are working on new songs, which will allegedly premiere "one by one."
Sources, also, alleged that the group decided to have a music release next month because they want to release a track in the first half of the year. Despite all the current buzz, though, the K-Pop group, as well as their label, has yet to confirm the assertions.
Mea World Wide, later on, emphasized that Big Hit Music has already given a "nod" to the alleged BTS comeback in May. As explained, the agency, reportedly, released a statement, stating that they will reveal the plans after they finalize them.
The same publication continued that the fandom has now started to celebrate the good news. Many ARMYs took their thoughts and excitement to various social media platforms, especially on Twitter.
While some are now looking forward to hearing the potential single next month, others mentioned how "spoiled" the fans are. As it happens, the septet will, also, release their third Japanese-language music compilation in June.
Nearly two weeks ago, BTS confirmed their "June Comeback," particularly in Japan. Bandwagon released a report on the matter, covering what the septet has for the last month of the first half of the year.
The K-Pop group will officially drop their third Japanese-language track collection titled, BTS, The Best, on June 16. It is a follow-up to their highly acclaimed and best-selling Map of the Soul 7: The Journey.
The upcoming compilation houses 23 tracks, including the Japanese versions of their chart-topping hits since 2017. It, also, features "Film Out," as well as "Dynamite."
The publication said that there will be a limited edition of the upcoming album. The package comes with a DVD, which has six exclusive music videos, along with the official MV for "Film Out."
Meanwhile, fans are, also, gearing up for another release from BTS. As speculated, member V's mixtape will soon premiere, with some theorizing that it will drop after the reported single and BTS, The Best.
Although the details about it remain scarce, Koreaboo said that it will likely house a total of 13 tracks, excluding "Blue & Grey." It will, also, carry the title, KTH1, which the members of BTS have been teasing since last year. (Business Times)