TV
Song Joong Ki Talks About Playing A 'Wicked' Role In His Upcoming Drama 'Vincenzo'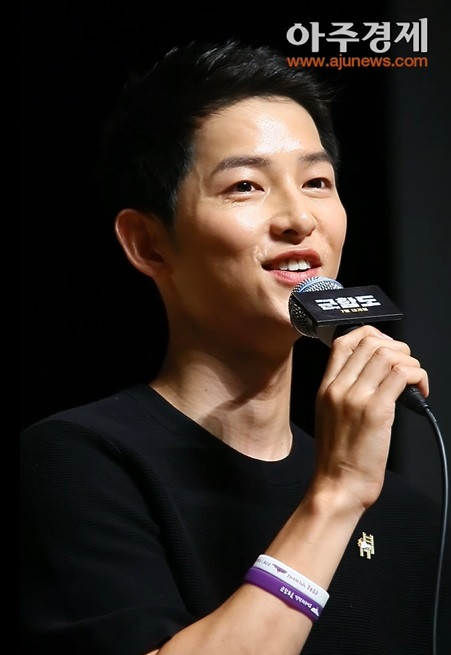 With Song Joong Ki's Netflix film's astounding success, Space Sweepers fans are now asking if the prolific actor can maintain the royal status through his upcoming drama on tvN, Vincenzo.
The Actor Divulging A High-Class Genre
On February 15, the cast members attended the online production presentation. During the interview, Song Joong Ki stated that there are a lot of bad people in the news these days. He said that he sympathized with the story that writer Park Jae Bum gave him because it contains much criticism. "I think it is a very new genre, a high-class genre."
The actor continued to say that it isn't the only charm that attracted him to do the role. The drama's narrative is heavy and deep, and it is a pleasant and refreshing drama.
Regarding his character, Song Joong Ki explained that he is worse and more robust than the bad guys. The prolific actor revealed that the character is a Korean who has lived only in Italy, so he's a lonely character as he is foreign to Korea.
"At first, I thought Italian would be easy to pick up, but it's a complicated language. Still, the language teacher helped me a lot," he added.
Will A 'Bad Guy' Role Fit On The Gentle-Eyed Song Joong Ki?
Furthermore, with Song Joong Ki getting a "wicked than the bad guys" role, many fans wonder if he will be believable since he has such kind, gentle eyes. Song Joong Ki shared that some people see him in a different image than the general public impression. He expressed that he wanted to depict Vincenzo's spitefulness, wickedness, and sharpness transparently.
The new drama Vincenzo from the writer Park Jae Bum behind Fiery Priest is expected to become the new hit drama. With the Space Sweepers actor Song Joong Ki taking the lead, the production has cost 20 billion KRW (~$18,138,302).