Celebrity
2NE1 Reunion: Celebrates Minzy's Birthday As 4/4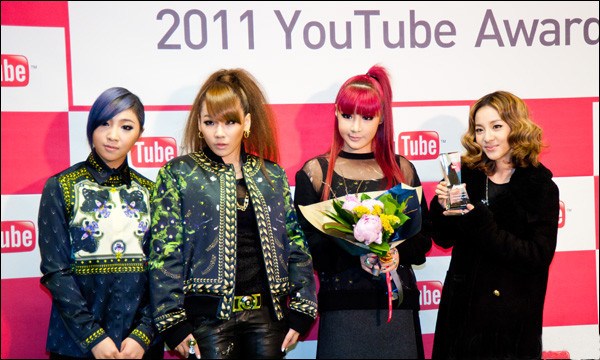 The iconic South Korean all-girl group 2NE1, from YG Entertainment, gifts fans a complete photo of the band to celebrate member Minzy's birthday.
2NE1 reunites
The Fire hit song singer 2NE1 came in-person as a full four-member band to celebrate with Minzy for his 27th birthday.
Member and songstress Sandara Park, best known as Dara, uploaded snaps of them in an exclusive venue celebrating Minzy's natal day. Fans of 2NE1 were delighted to see their idols in one photo, especially when Dara posted the images.
It is everyone's knowledge, if not all, that Minzy is making a local name in the Philippines as a Viva agency. The Philippines is also where Dara started her career as a contestant in a talent show, leading her to earn a spot in the industry as a songstress.
It was revealed that the exclusive venue is CL's workshop room, where Dara added a heartwarming message for the band's maknae.
"All of the members are here to celebrate maknae Minzy's birthday," Dara wrote in the caption. Dara posted the photos on her social media accounts, where she added: "It was our 12th birthday as 2NE1, so there are 12 candles."
Aside from Dara, CL also took to social media to share photos of their celebration. Check it out here.
Is 2NE1 planning a reunion?
When the photos of 2NE1 made a buzz on social media, Blackjacks, the band's fandom name, were very rapid to speculate a reunion on the way!
However, to set things clear, Dara and CL only posted about Minzy's 27th birthday and did not mention any plans for a reunion project. Still, fans hope to see the OG femme fatale on the stage again, as it has been years since they last performed together as 4/4.
2NE1 officially disbanded in 2016, but all four members continue their passion for music and performing as they take solo flights in their career.