Music
BTS's 'Dynamite' Continues Its Streak On Billboard's Hot 100, Now On Its 21st Week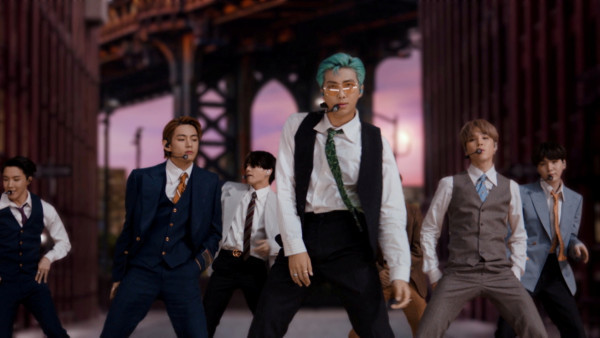 BTS's super hit first English track Dynamite continues to hold a spot on the Top 40 as it spends its 21st week on Billboard's Hot 100!
BTS's Dynamite Track Is Breaking More Records
On the first week of January, BTS's Dynamite rises to No. 5 on the Hot 100 chart as announced by Billboard. The said chart ranks songs from all genres based on U.S. streaming, radio airplay, and sales data.
The record makes the track grab the Top 10 spot on the chart on its 13th non-consecutive week. The 2012 track of Psy, Gangnam Style, previously held the record for most weeks in the Top 10 of the Hot 100 for a song by an all-Korean act. The track stayed on the list for 12 non-consecutive weeks.
Also, recently, Dynamite scored the 12th frame at No. 1 on the Digital Song Sales chart. This is after 45,000 sales during the tracking week.
The Full English Track Continues To Smash Records
On the January 23-dated Hot 100 chart, the group's huge hit ranked No. 35. Dynamite has spent three weeks at No. 1 on the Hot 100 over its run. Notedly, the track only ranked outside of the Top 40 once.
The longest time record for an all-Korean act's song on the chart for 31 weeks was achieved by Gangnam Style.
Furthermore, on the Global 200 chart, Dynamite has also ranked No. 3 currently. This said chart shows the biggest hits based on streaming and sales data from more than 200 territories worldwide. And comprising data from parts outside the United States, Dynamite achieved No. 2 spot on the Global Excl. U.S. chart.
Finally, on the Digital Song Sales chart this week, the song 'Dynamite' ranked No. 6 and No. 40 on the Radio Songs chart. Also, the BTS on the Artist 100 ranked on the No. 11 spot.