Celebrity
Jessi Reportedly Hospitalized, Shares An Intriguing Instagram Story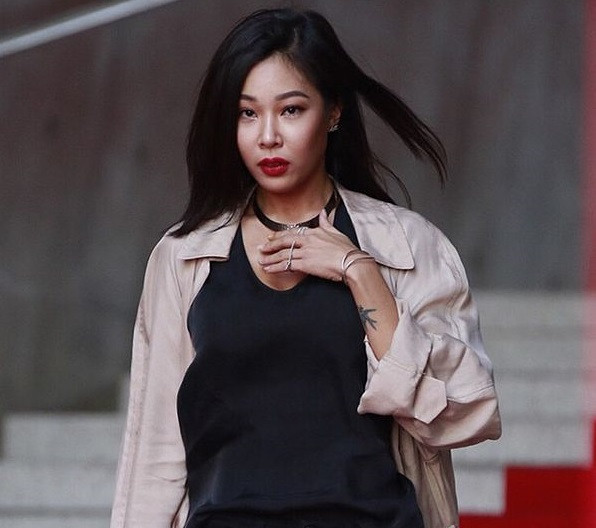 South Korean-American rapper-singer Jessi is being treated in a hospital due to Enteritis, as revealed on her Instagram account.
Jessi's hospitalization
The NUNU NANA singer revealed herself to be hospitalized with inflammation of the small intestine, or in medical diagnosis, Enteritis.
She is currently in the hospital and being treated, backing up her Instagram post. A day before confirming her situation, Jessi posted multiple photos and videos that say he is receiving fluid every day, alongside a curse word.
She further revealed that she has been receiving the fluids for six consecutive days when she posted the photos and videos.
"6 days in a row," Jessi wrote. She also showed her confusing feelings towards her case by writing, "How." It came to the fans' understanding that South Korea-based artist wonders why she is suffering from such illness and why Enteritis happened to her.
All of the photos Jessi shared on Instagram show various hospital IV bags, raising fans' concern towards her current health situation.
P-NATION issued confirmation on Jessi's hospitalization
Amid the COVID-19 pandemic, it is quite challenging to go to the hospital, considering the risk of being exposed to the virus. Also, hospitals nowadays require rapid and swab testing for the patient to be further assisted.
In Jessi's case, fans are worried about her health and stormed over social media to express their concern. Fans highlight the intense promotional activities by Jessi, ranging from TV, music show and awards performances, and Youtube guestings.
The matter led Jessi's home management and recording label to issue a statement. P-NATION confirmed she is suffering from Enteritis, which is why she was brought to the hospital. However, Jessi will be discharged later today.
"She has devoted herself to recovering her health since she has not had any schedules the past few days," P-NATION said.
Meanwhile, stay updated on Jessi's health condition by tuning in to The Kpop Reporter!