Celebrity
GOT7 Members Write Letter To Fans Signaling Their Official Leave From JYP Entertainment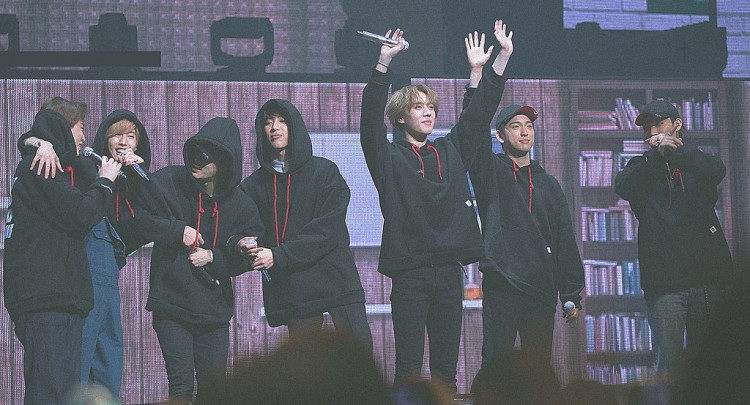 South Korean all-boy septet, GOT7, considered one of K-pop's most sought bands, officially leaves JYP Entertainment. GOT7 did not just leave, but it left a handwritten letter to fans that contained an inspiring message and promise.
GOT7's contract with JYP Entertainment ends
The K-pop boy band GOT7 shared their thoughts and feelings towards ending their contract with their home management and recording label, JYP Entertainment, as per Korea Boo.
That said, Mark, JB, Jinyoung, Jackson, BamBam, Youngaje, and Yugyeom wrote a handwritten letter to their beloved and ever-supportive Ahgase (the fandom name of GOT7's fans). The seven lads shared the letter on their personal Instagram accounts, leading fans to become emotional.
The same image of the letter was shared by all members on January 19 (Tuesday), signaling the official end of the group's 7-year connection with JYP Entertainment.
The letter is concise and straight from the band members' hearts. It is written on a white background, with the seven lads taking turns in writing a section.
The content of GOT7's letter to fans
The handwritten letter kicks off with the band introducing themselves as GOT7, then a section that says the band is sorry to all Ahgases for writing a letter for such reason.
"We've come to an end with JYP Entertainment, who created GOT7 together with us and did their best for us to the end, without a contract renewal," it added.
However, despite leaving the agency, the band promised to continue cheering up for each other while each member steps out in the industry as solo artists.
"We'll continue to make music for Ahgases! While making and sharing this music in the future, we want to be together with you," GOT7 wrote.
The band also thanked all the fans who supported them despite their "lacking ways" and shared they would keep the memories they had with them not in the past but towards the future.
Stay tuned for more updates on GOT7.