Celebrity
All GOT7 Members Decided Not To Renew Their Contract With JYP Entertainment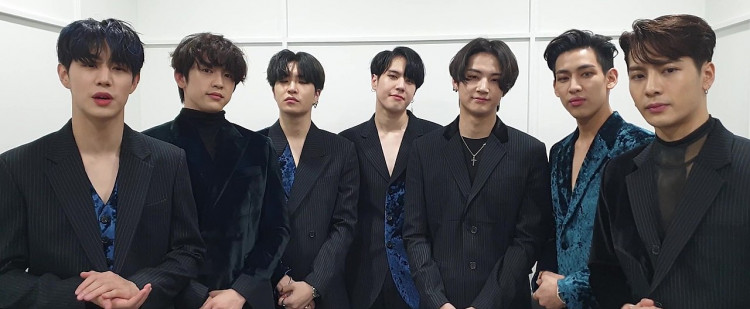 GOT7 is facing a huge wave, but not a hindrance in carrying on with their careers.
GOT7 will be showcasing its last activity as a boy band
Soompi reported that all seven South Korean all-boy ensemble GOT7 members would be severing their ties with JYP Entertainment, according to Dispatch. That said, the band will be showing off its last activity as a band at the nearing 35th Golden Disc Awards day 2.
"The GOT7 members are very close. They agreed on staying together, but they disagreed on the choice of their agency," a credible source stated. "After multiple discussions with the company, they decided to part ways," the source added.
Furthermore, all seven members of the band will be leaving the agency but will be continuing their careers in their personal choice of agencies.
The members' future career plans
Allkpop stated that Jinyoung is already in the final phase of discussions with BH Entertainment, an actor agency. Member Yugyeom also made his final meetings with the management and bosses of AOMG for his new contract.
The new of the two members mentioned comes before JYP Entertainment shared to media outlets that they discuss possibilities in the contract of all GOT7 members.
Moreover, JB is reported to have been receiving deals from a well-known hip-hop label and an international music label. After leaving JYP Entertainment, he is set to prosper his career as a solo artist.
Mark will be returning to Los Angeles, United States, to spend his time with his family, then launch his Youtube channel. He is also considering venturing out as a solo artist in his home country.
Bambam will still be seen in South Korea but will also be doing stints in Thailand. He is in talks to join MakeUS Entertainment.
Jackson will continue with his worldwide activities under his owned label, Team Wang. In Korea, he will be taken care of by a separate agency.
After the news of GOT7 leaving JYP Entertainment broke out, Youngaje was revealed by Sublime Artist Agency that they are in talks for a new contract.