Music
BLACKPINK Remains Unmoved On Gaon's Social Chart For Eighth Consecutive Month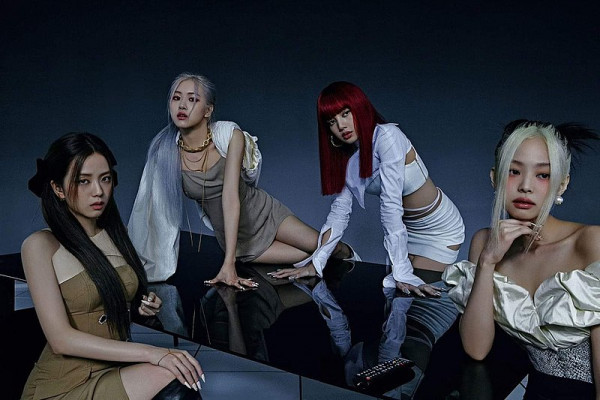 BLACKPINK remains unmoved in Gaon's Social Chart in the latest monthly and weekly chart rankings!
The Gaon Chart is South Korea's national chart and is intended to be the equivalent of Oricon in Japan and Billboard in the United States.
Monthly Social Chart
On Gaon's Social Chart 2.0, BLACKPINK topped for the eighth consecutive month. Tailing the four-piece is BTS on the second spot and Im Young Woong maintaining its No. 3 rank. This month, rising on the fourth spot is IZ*ONE while Yang Joon Il rounded out the December top five.
Weekly Social Chart
BLACKPINK also enjoys the No. 1 spot for this week's Social Chart 2.0. As BTS is standing tall in second place, Song Ga In took third place for the week. Park Seo Jin follows the list at No. 4, and on No. 5 is Im Young Woong.
Monthly Album Chart
On the physical album chart for December, NCT topped with RESONANCE Pt. 2. The album also debuted at No. 1 on the weekly chart last month.
Following the 23-member group for December is IZ* ONE's One-reeler / Act IV taking the No. 2 spot for December. Kim Ho Joong took two spots for the month, third and fourth, with The Classic Album I and The Classic Album II. Lastly, rounding out the top five for the month is EXO's Kai with his solo debut release KAI.
Weekly Album Chart
For the week of December 27 to January 2, TXT's minisode1: Blue Hour, claimed the No. 1 spot. The album was initially released in October of last year, and more than two months after its initial release, it was shot back up the chart.
Moreover, rising to No. 2 is ENHYPEN's BORDER: DAY ONE on this week's chart. Song Ga In then tailed the group with Dream at No. 3.
Meanwhile, JYJ's Kim Jaejoong's Ayo did an impressive climb back up the chart to No. 4, and P1Harmony's DISHARMONY: STAND OUT rounded the top 5.