Music
Jimin's 'Filter' And 'Friends' Earn The Most Digital Points For BTS On Gaon 2020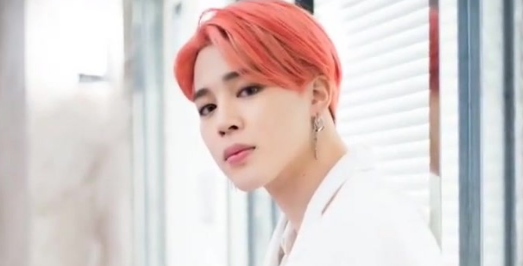 The lead vocalist of BTS, Jimin, is the solo singer behind the South Korean group's entry on Gaon 2020 with the most digital points.
BTS rules Gaon 2020
The 25-year-old South Korean singer-dancer-producer continues making records for him and the band. That said, Gaon Digital Chart, South Korea's standard record chat, Jimin dominates.
In the recent figures, the chart data unveiled, BTS dominates the boy group songs with the most grabbed digital points for 2020 on Gaon. In total, the band coveted ten spots, with Dynamite on the first rank.
With no hesitations despite 2020 already ended over a week ago, no one can stop BTS from ruling various charts. And with its finish on Gaon, the band proves that even the New Year cannot hinder them in earning achievements.
According to Allkpop, here are the songs from rank's 1 to 10 under Gaon Chart's national digital singles.
1 Mushvenom, Miranni, Khundi Panda, Munchman ft. JUSTHIS (Produced by GroovyRoom) - VVS with 127,441,893
2 BTS - Dynamite with 96,760,904
3 Kyung Seo - Shiny Star (2020) with 87,685,415
4 Jang Bum Joon - Can't Sleep with 87,003,725
5 LILBOI ft. Giriboy, BIG NAUGHTY - If Tomorrow Comes with 79,490,224
6 BTS - Life Goes On with 76,964,319
7 Lim Chang Jung - Love Should Not Be Harsh On You with 76,653,039
8 BLACKPINK - Lovesick Girls with 73,643,023
9 Mariah Carey - All I Want For Christmas Is You with72,177,813
10 Sandeul - Slightly Tipsy with 71,049,538
Jimin's songs impressive record on Gaon 2020
Jimin is the only member of the all-South Korean band with two entries under the boy group sons with the most digital points on Gaon 2020.
The track titled Filter has 221 million Gaon points, finishing No. 8. It is also ranked among boy group songs as the No. solo track, No. 8 song total based on the Gaon points, and No. 3 non-single released the B-side track.
Another song from Jimin is his self-composed and produced track called Friends with 261 million Gaon points, leading to No. 7, per another Allkpop report.