TV
Big Hit Confirms BTS Sang Indonesia's New Coca-Cola Ad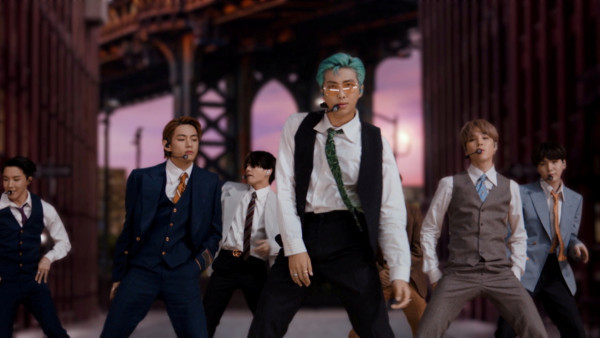 A new 2021 commercial of Coca Cola was uploaded on Coca-Cola Indonesia's official Twitter account on January 4. As fans recognized the voices of BTS, they were overjoyed knowing that BTS sang the advertisement song for a Coca-Cola commercial.
The video unveiled the process of Coca-Cola being made in a factory to the beat of a bluesy-rock song. Fans were astonished because the vocals sounded exactly like Jungkook, Jimin, and Jin. The track sang in the video wasn't a BTS song, though. Upon researching, the ARMYs found out that it was a cover of a song called "Jungle" by X Ambassadors featuring Jamie N Commons.
Fans Know The BTS Members Well
After uploading a new advertisement video for Coca-Cola on the "Coca-Cola Indonesia" social media account, the ARMYs on online community boards began a debate on whether or not the vocals for the advertisement song were BTS.
It looks like even before any confirmed news came out, ARMYs have found BTS's vocals first.
For the fans to better hear the vocals better, they even took the time to remove the video's music. What's more impressive is that these fans could pinpoint which sections of the song were sung by which members.
Netizens discussed saying, "This sounds very like BTS," and "I can hear Jungkook's voice and was half sure it was BTS but then became 100% sure that this was BTS when I heard Jimin's voice."
It Was BTS Indeed
Later on, media reports confirmed through Big Hit Entertainment that it was indeed BTS members' voices. "We confirm that BTS sang the They have indeedy have recorded the global Coca-Cola commercial song."
Since then, more fans have expressed, "I was sure the song was sung by BTS, their voices are distinct," "At first I didn't think it was BTS, but now I'm sure it is, lol," "It's official, it is BTS," and "I can't believe fans already was sure it was BTS."