Music
BTS Launches New Japanese Album 'Map of the Soul: 7 ~The Journey~': Stream It Now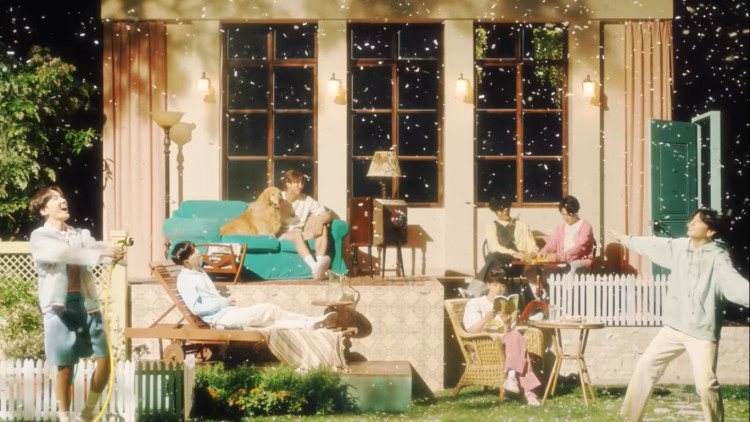 After what felt like an eternity of waiting, ARMY can now double celebrate as BTS releases their first Japanese album in over two years.
On Tuesday (July 14), the international K-Pop stars, Bangtan Boys, digitally unleashes their newest Japanese album entitled 'Map of the Soul: 7 ~The Journey~'. Following the band's mainstream 'Map of the Soul: 7' album, released on February 21, 2020.
Per Billboard, the newly launched album's tracklist comes from the band's previous albums, including 'Love Yourself: Answer' in 2018, 'Map of the Soul: Persona' in 2019, and 'Map of the Soul: 7' of this year. The tracks include Japanese categorized versions of 'Boy With Luv,' 'Make It Right,' 'IDOL,' 'Dionysus,' 'Airplane pt.2', 'Black Swan,' 'FAKE LOVE,' and 'ON.'
The "journey" album sets down a pre-release track titled 'Stay Gold' – a track BTS launched amid the global discord caused by the COVID-19 pandemic. As per Entertainment Times, 'Stay Gold' is an "encouragement and motivation" to the world whose lives are greatly affected by the pandemic.
Not to mention the album also includes three original Japanese singles – 'Your Eyes Tell,' 'Intro: Calling,' and 'Outro: The Journey.'
BTS' 'Map of the Soul: 7 ~The Journey~' is now available for streaming on Apple Music and Spotify. According to Consequence of Sound, an actual album will be made available on August 7, which comes with extra goodies: DVD music video version and a making video of 'Stay Gold' on top of other surprise tracks.
For pre-order, visit Amazon.
ARMYs Mark Another Milestone
The new album release was just in time for BTS fandom's, who calls themselves ARMY, seventh anniversary. The beloved fans of the seven lads took on BTS' Weverse page posting a group selfie with Jin. For the time being, BTS is working themselves out in sweat and blood for their ninth album. Details of the upcoming album are yet to be released.