Fashion
Kim Seon Ho Charms His Magazine Cover Debut With 'Noblesse Men'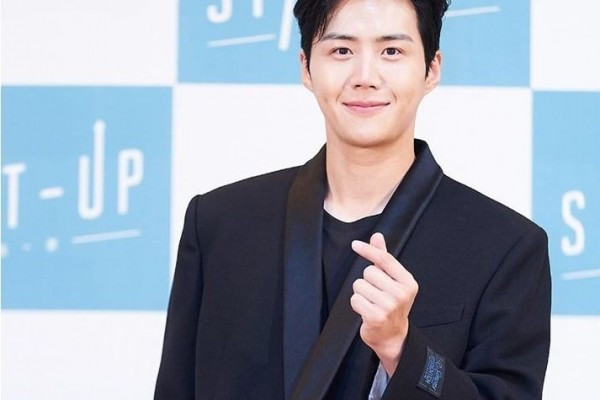 The rising star from Salt Entertainment, Kim Seon Ho, landed on his first-ever magazine stint since his debut as an actor on tvN's Start-Up. Soompi finds that Kim Seon Ho recently participated in a photoshoot for the magazine Noblesse Men.
Kim Seon Ho's magazine cover debut
As Kim Seon Ho's world domination continues, the actor's home management, Salt Entertainment, alongside the magazine Noblesse Men unveiled previews of his photoshoot on December 23 (Wednesday).
The said photoshoot is for Noblesse Men's upcoming January/February 2021 issue, where Kim Seon Ho is the cover star.
In the preview, Kim Seon Ha can be seen nailing the shots. One photo that catches fans' attention is the one that had him wear a plain white pullover while posing on a couch.
Kim Seon Ho's striking face added spice to the fierce yet mesmerizing photo, alongside wearing silver pieces on his fingers and wrist from BVLGARI. Not to mention the actor's sleek black hair and his tantalizing eyes that gaze straight to the camera with no hesitations.
Other photos are style in monochromatic designs, with one had Kim Seon Ho smile from ear-to-ear while his eyes are closed. Still, his hair falls from his head and swings on his forehead, backing up the black-and-white shot.
Kim Seon Ho sat for an interview with Noblesse Men
Shortly after the photoshoot, the 34-year-old actor exclusively went all-out with Noblesse Men with his interview. He opened up about being on his first magazine cover, saying, "I can't believe such a thankful opportunity has come to me."
At first, I was just really happy for the offer to be on the cover of a magazine, but then I started worrying," Kim Seon Ho added.
Before the shoot, he was worried about not giving good poses or causing trouble on set. However, the actor performed well, as seen in the photos released by his agency and Noblesse Men.