Movies
Song Kang Talks About Working With Lee Do Hyun In Netflix's 'Sweet Home'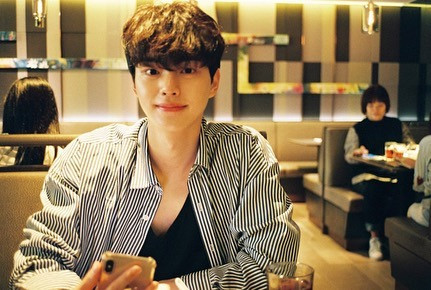 The December 18 released Netflix original drama, Sweet Home, immediately ranked eighth place in the world's most viewed shows on Netflix in just two days.
Following his new Netflix series's success, Song Kang sat down for a video call interview with Sports Chosun and talked about the pressures he felt on playing his role.
In the United States, Sweet Home ranked within the Top 10 on Netflix. This is notably the first time for a Korean drama.
Song Kang then expressed his unbelief, sharing that he's happy that a drama he filmed has received so much love and ranked so high. He added that he doesn't feel like it's real. "As of now, I have only positive feelings about it."
Praising his co-star Lee Do Hyun
Lee Do Hyun is the co-star of Song Kang in Sweet Home. The latter praised Lee Do Hyun, who is of a similar age to him on the interview. He expressed that they are not just peers but also actors who had a good connection.
Song Kang continued sharing that they have the kind of relationship in the drama where one person is being used, and the other person uses them. He expressed that he would like to be in a project with Lee Do Hyun where they could play really close friends.
The 'Son Of Netflix'
After the success of Song Kang's series Love Alarm and Sweet Home on the streaming platform, he has been given the nickname the "son of Netflix."
He shared that he didn't hear about the 30 billion won (about $27 million) project when he was cast. After hearing about it, he suddenly felt a lot of pressure.
Song revealed that he thought many things like how he could better lead the show as Hyun Soo. But in the end, he was able to hit on the simple method of focusing on his most introverted side when playing Hyun Soo. He also draws out his innermost malicious thoughts when playing the evil Hyun Soo.