Celebrity
Meeting Yoo Jae Suk And Gong Yoo: The Greatest Christmas Wishes For Most People In Korea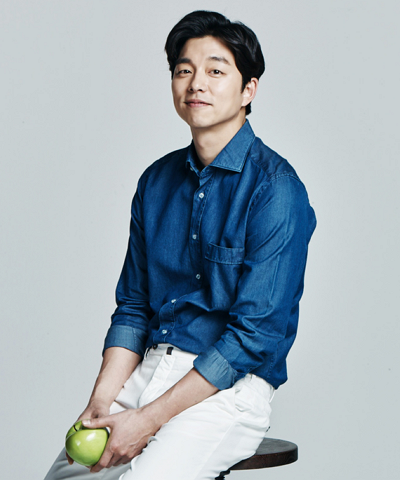 The comedian of the year by Gallup Korea, Yoo Jae Suk, and the recent most buzzworthy non-drama cast Gong Yoo are first and second place in the survey of stars which people would like to meet this Christmas!
Previously, Gallup Korea conducted a poll for Korean comedians who lit up the year. And after being voted by the people of Korea, Yoo Jae Suk bagged the title. The survey names the variety of television personality or comedian who was the most active this year. For garnering 52.3 percent, the variety star won his 9th consecutive year in the title.
Gong Yoo also marked joy in the hearts of the netizens after appearing in Yoo Quiz. He then took the No. 1 spot on the weekly list of most buzzworthy non-drama cast members.
The Christmas Dream Among The Many
TNMNS, a rating survey company, asked age 20 viewers to share which celebrity they'd like to meet as a surprise Christmas gift. The said mobile survey took place over two days, starting on December 10.
The respondents who were asked are 580 people in each age group (2,900 people overall). Also, 766 people responded to the short-answer question.
As a result, Yoo Jae Suk took first place overall. The variety star is famous as the "nation's MC," after leading shows such as KBS2's "Happy Together 4" and SBS's "Running Man." He also became known for his "kind variety" style when he launched the tvN show "You Quiz on the Block."
In 2018, after the end of MBC's "Infinite Challenge," his MBC program "How Do You Play?" has ended up making a significant impact on the entertainment industry.
Gong Taking The Second Lead Defeating IU
Simultaneously, Gong Yoo ranked second in the ranking while IU in third, Im Young Woong in fourth, and BTS in fifth.
Meanwhile, for each age range, there were also different first-place winners. Kim Seon Ho and IU tied for first place for people in their 20s. Also, IU was the most popular response among people in their 30s.
For those who are in their 40s, Gong Yoo is the most popular. And lastly, Im Young Woong among people in their 50s, and for people over 60, Na Hoon Ah is the best.