Celebrity
Online Magazine 'Consequence Of Sound' Names BTS As The '2020 Band Of The Year'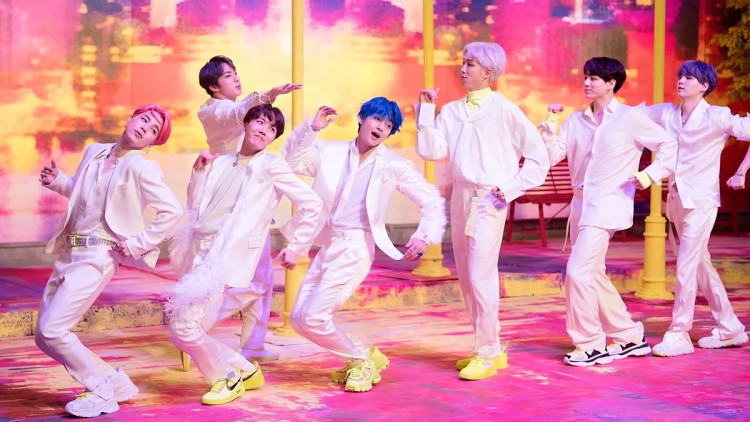 Online magazine Consequence of Sound crowns the world's most phenomenal K-pop group BTS as the 2020 Band of the Year as the boy band soars atop amid the difficult time brought by the COVID-19 global pandemic.
BTS continues to rewrite history with music pieces
A report from Consequence of Sound discloses BTS as the band who "rewrite the record book with Dynamite 2020." With that said, the K-pop megastars bring joy and positivity to the agitating year brought by the uncertainty.
The online magazine's annual report shows BTS as its choice for the impressive award, as the South Korean lads deserve it.
The Big Hit Entertainment-managed boy group is the first-ever South Korean act to place a finish on the No. 1 of the Billboard Charts with Dynamite. And counting months, Life Goes On followed the footsteps of the English song.

Not just that, BTS bagged its first Grammy nomination, making the group be the first South Korean act to do so.
Aside from the three albums released this year, BTS continues to dominate the global music stage, with a purpose.
The band's latest Korean-language album, BE, is purposely made to uplift its beloved fans worldwide. The band curated the album as encouragement that life still goes on despite the pandemic's trials and scorching effects.
Consequence of Sound praises BTS
"BTS is unique, not just in the scope of boy groups but even in within the Korean pop world," the online magazine said, and as quoted by Korea Boo.
The magazine sees BTS as a dedicated group that showcases its craft with its fans, hailing the ARMYs presence, love, and support as the members' motivation never to stop creating music.
Moreover, CoS shared that BTS is not just an artist, but they are personalities who possess tons of talent, which they share through its content. Being able to collect massive milestones in just a year makes BTS a phenomenon, which someone can never resist!