Business
STAYC Soars High On Hanteo With 'Star To A Young Culture' Amid Member J's Leaked Photos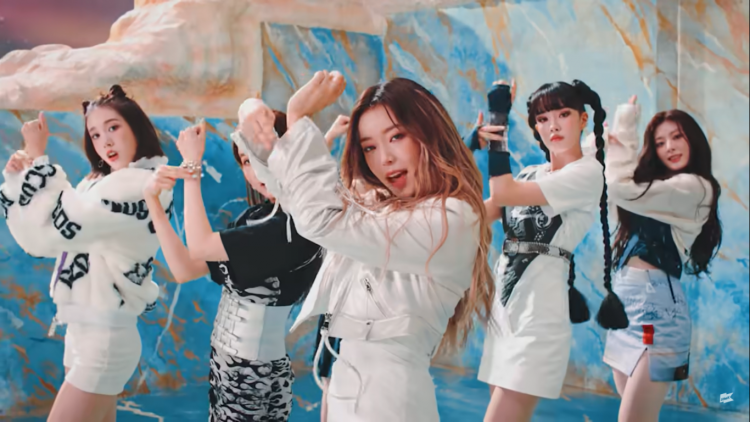 The newly-debuted South Korean all-girl group, STAYC, makes a massive smash on Hanteo with its debut album Star To A Young Culture.
STAYC's debut album sees a skyrocket in sales
The Black Eyed Pilseung-formed group is hailed as the first-ever rookie girl ensemble of 2020 to exceed 10,000 sales for a debut album. The figures were recorded by the world-renowned Hanteo chart, based on the album's first-week performance.
2020 HIGHEST 1st WEEK DEBUT ALBUMS BY ROOKIE GIRL GROUPS#STAYC Star To A Young Culture — 10,295#Weeekly We are — 9,933#cignature Listen and Speak — 1,496#SECRET_NUMBER Who Dis? — 1,362#wooah EXCLAMATION — 1,163#LUNARSOLAR SOLAR : flare — 1,022

— KOREAN SALES (@koreansales_twt) November 18, 2020
As per Allkpop, STAYC's Star To A Young Culture became sold out in South Korea, proving fans' demand with the rookie girl group's music pieces. For the time being, STAYC's home management and recording label, HighUp Entertainment, does not have plans yet to restock the album.
However, fans who could not purchase a copy are still hoping that the agency will release information regarding the restock.
As for fans overseas, Star To A Young Culture is still available in various online shops such as KPOPTOWN or KTOWN4U. The sales on the said purchasing platforms are also counted on the Hanteo chart record.
The younger version of STAYC's J exposed online
Amid the towering figures STAYC's debut album earned on the Hanteo chart, old photos of member J surfaces online ahead of the band's debut. The said photos of J then went viral, sparking up an online talk with K-pop fans, as per Koreastardaily.
The internet discussion is all on good terms, though, as netizens express their appreciation of J's gorgeous visuals. J's sleek, long hair and elegant yet straightforward hairstyling captures the attention of many, leaving some to say that J looked more beautiful in the displayed photos as it captures her natural demeanor.
Furthermore, the news site quoted Hanteo's statement towards STAYC's massive figure earned by its debut album. It said, "It is very rare for a girl group to set a record of more than 10,000 in the initial sales. STAYC's record is the number one in this year's debut girl group."