Business
AB6IX Follows ATEEZ In Joining The New Mobile Platform 'UNIVERSE'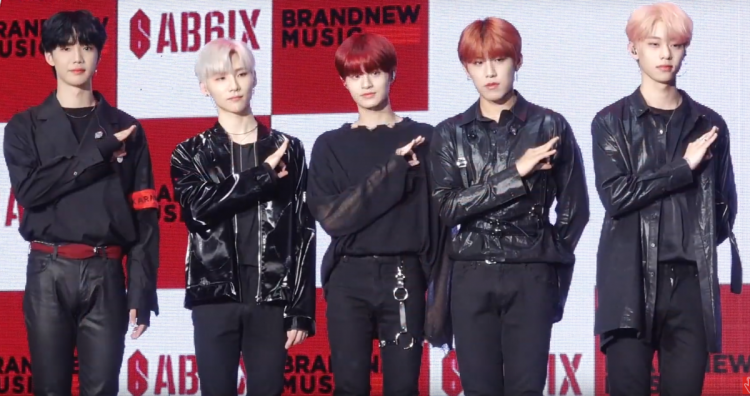 Fresh from the comeback stage, AB6IX is the latest artist to join hands with NCSOFT's global multi-platform UNIVERSE.
AB6IX x
UNIVERSE
It has been more than two weeks already since South Korean all-boy group AB6IX graced the K-pop music stage with a new album, marking its comeback. And on November 18 (Wednesday), UNIVERSE announced that the band would be on the platform, joining other famous artists, reported by Hellokpop.
It was confirmed by NCSOFT and KLAP, the firm's subsidiary, that AB6IX is the seventh artist added to the list. The group follows six other previously announced artists, namely IZ*ONE, MONSTA X, Kang Daniel, (G)I-DLE, and ATEEZ, per Allkpop.
Considering AB6IX is off from releasing brand new music, fans of the boy band expect their idols to showcase new pieces on the platform. Moreover, UNIVERSE is slated to establish a firm connection with all the dashing lads from the band as they deliver various content.
The content includes a wide array of choices, from photoshoots, reality shows, and exclusive perks only available on the platform. With that said, the platform will make AB6IX draw closer to its fans with one of a kind showcases.
UNIVERSE
's content for AB6IX
As mentioned above, UNIVERSE will be graced by AB6IX with unique content, and in that way, the platform comes in the way for a smoother delivery. UNIVERSE is the all-new platform made for K-pop fandoms so that they could get in touch with their idols more.
It offers online and offline activities available for usage on the fans' respective mobile phones. It tags along in three major languages: Korean, English, and Japanese. It would be made available in 134 countries in the early dates of next year.
Furthermore, UNIVERSE will facilitate in curating a new dimension for the fans of AB6IX. With that, a pre-registration is available via UNIVERSE's official website.