Celebrity
WATCH: Former 2NE1 Members Dara And Minzy Exchange Touching Messages On Video Star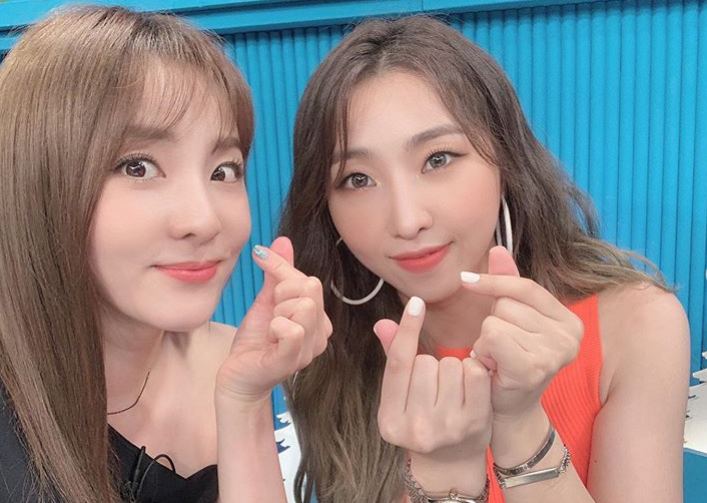 Previous 2NE1 member and now solo artist Minzy appeared as a celebrity guest on the July 7 broadcast of MBC every1's 'Video Star,' along with Yang Joon Il, Ahn Ye Eun, Jamie (Ji Min Park), and Solji of EXID!
Each of the guests directly answered several of the most demeaning remarks they've ever received in their careers up to this day.
In Minzy's situation, she said, "There was one comment that said, 'How can she be a singer when she's that ugly.' It was hurtful. I believed that the most significant thing to become a singer was talent, but seeing that comment was a big scar in my youth. I questioned if I was that ugly." (Via Allkpop)
Minzy eventually talked about her exit from 2NE1. She stated, "We have been getting such lengthy hiatuses in promotional activities."
The idol confessed they only produced two full records. Explaining that the group only had comebacks every four years, comparing to the Olympics. Minzy admitted that their hiatuses were especially difficult on her, and she had lot tension back then, resulting in her sinking into depression.
Minzy also revealed that people called her a traitor after leaving 2NE1, which was painful and unbearable. She ended up avoiding social media for a while due to the intolerable hate comments.
After expressing her previous struggles, Minzy proceeded to show appreciation and gratitude to her former co-member of 2NE1 and now a host of 'Video Star,' Dara.
The youngest member of 2NE1 revealed that watching Dara take on several new roles and different promotions after 2NE1 disbanded gave her a lot of encouragement during her break. It was inspiring to see Dara work incredibly hard and improving daily.
While listening to Minzy's statement, Dara broke down in tears, revealing the sibling-like relationship between the 2NE1 members.
Dara's fellow hosts shared that she doesn't usually talk about other people, but she'd spoken a lot about her worries about Minzy's appearance on the show that day like a family member would, Soompi reported.
Minzy agreed and tearfully said that Dara has always been the mother figure of 2NE1, as she has ever taken good care of everyone.
Dara finally admitted that she feels like she wasn't able to take care of Minzy when they were still promoting, and she feels sorry for it. She wondered how hard it all must have been for Minzy, who was still quite young then.
Watch Video Star's touching episode below: