Celebrity
Minzy Establishes Her Own Agency 'MZ Enteertainment'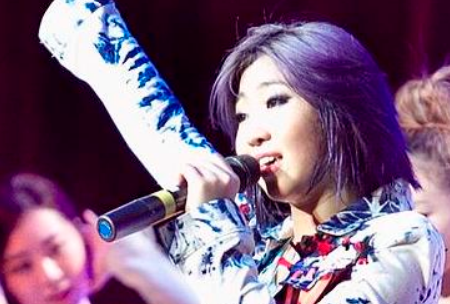 Former 2NE1 K-pop member and solo artist Minzy has managed to establish her own agency, and fans could not be more proud!
Minzy left her previous managing label YG Entertainment in 2016, as she embarked on her new path and managed to settle with The Music Works as a solo artist. After her long legal battle with YG Entertainment, she eventually departed The Music Works in April, which she managed to settle down.
Minzy continued to pursue her dreams of being a K-pop solo artist in the industry and launched her single album 'Lovely' in May to celebrate a fresh start on her career.
Fans couldn't be prouder of Minzy, as they knew all of her mental struggles and the backlashes she obtains from the public following her controversies. Despite all of these, she managed to change her public image and started taking care of herself by eating healthy and trying her best to compose her positive mentality. (via Soompi)
On October 22, Thursday, Minzy has successfully established her own agency called MZ Entertainment. Her company is being guided with care by her management specialist Gong Soon Young to foster the talents and unveil her artists' hidden musical capabilities and future trainees.
Gong Soon Young will be the CEO of MZ Entertainment, and Minzy as its initial founder. With Gong Soon Young's 30 years of business expertise and Minzy's 11 years of experience in the entertainment and K-pop scene, fans believe that it will be as huge as other leading agencies in South Korea. (via Allkpop)
Besides catering talents and artists, MZ Entertainment will be running a dance academy and would establish an expert training system, supported by external experts, namely Lawyer Jo Suk Geun.
MZ Entertainment's name comes from the label's primary goal of fostering and producing formidable talents and stars from the 'millennium Z' generation. Minzy and Gong Soon Young believes that there are individuals who dream of becoming an Idol whose talents are yet to unfold and could become the next big Idols, following members of BLACKPINK, BTS, and more.
Minzy will also perform her solo activities under her agency, MZ Entertainment.