Fashion
Park Seo Joon Delivers Youthful Glow In ELLE Magazine Photoshoot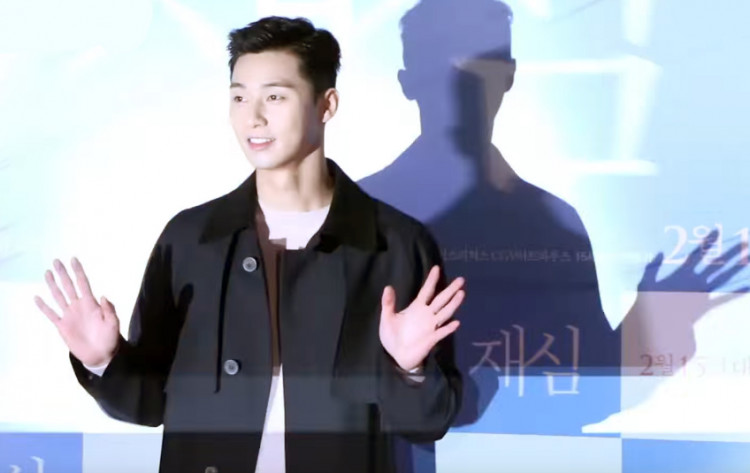 One of South Korea's most sought actors, Park Seo Joon, 31, graces a photoshoot session with ELLE Korea magazine. The actor's said fashion outlet stunt marks his first-ever pictorial since appointed as Chanel Beauty's ambassador.
Nevertheless, Park Seo Joon delivered poses that comprise his strong character and mesmerizing concepts that look like he is acting.
Photoshoot with
ELLE
Undoubtedly, ELLE made the right choice of hailing the What's Wrong With Secretary Kim lead star as its cover star, as Park Seo Joon held on to his sophisticated poses.
The first photo released by the fashion outlet sees the actor wearing a Chanel black suit, with a turtle neck white apparel inside. The stylish top was paired with black slacks, while the actor gave his intense gaze to the camera.
Another photo is monochromatic-styled. The image is a closeup shot, giving prominence to Park Seo Joon's fascinating jawline, making his fans swoon over his dashing looks. His pearl black hair also added spice to the black-and-white photo, while he looks at the camera as if he just woke up.
The third photo had the South Korean actor rest on a pale-blue platform while lazily holding a white rose.
Interview with
ELLE
Shortly after wrapping up the photo shoot, Park Seo Joon sits with the fashion magazine for an interview. Here and there, he shared his sentiments on his recent K-drama series titled Itaewon Class, which was also made available via Netflix.
"This moment in my life is the most important. I think I'm still living in youth because I have dreams and have many things to go through in the future," he said, on the massive fame, he gained because of the drama.
Furthermore, Park Seo Joon revealed that he just finished off filming his forthcoming movie titled Dream.
The said movie hails songstress IU as Park Seo Joon's leading lady and Lee Byun Hun as its director. The premiere date of Dream is still in the works.