Business
NCT Bags The Impressive Title of 'Million-Seller' With 'RESONANCE Pt. 1'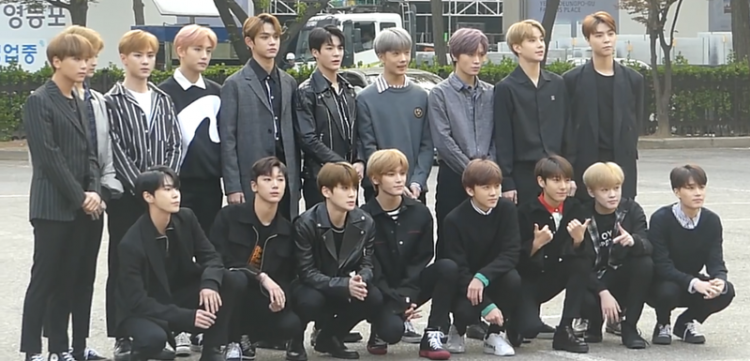 The South Koran all-boy group managed by SM Entertainment, NCT, makes another headline in the K-pop news!
NCT break own records with
RESONANCE Pt. 1
NCT has smashed their outstanding record shortly a week after returning to the K-pop music scene, alongside releasing its latest album entitled RESONANCE Pt. 1. The album was dropped on October 12, earning a whopping sale of 12,815,628 copies in South Korea alone.
The numbers mentioned above include the 400,470 copies sold overseas in countries like the United States and China. Having that said, the number of copies sold in the foreign lands as of October 18 is now over 1,216,098.
Impressive, NCT!
NCT earns another title
NCT's current record says it all, bagging more than one million sales in just seven days. The meaningful milestone of the all-boy group is essential, proving its powerful presence in South Korea and worldwide.
The benchmark hit by NCT hails the group as a "million-seller," with an estimated soaring stock pre-orders of 1.1 million and an accumulated more than 100,000 copies sold of RESONANCE Pt. 1.
Undoubtedly, NCT's emerging fame locally and overseas is a pure joy to all members, and its entertainment agency has worked hard to uplift the group's name. It is also an excellent platform for the group to showcase its intense and versatile talent, whether in singing, rapping, and conceptualization.
More of NCT's achievements
The units of NCT is also raking feats of their own in various ways.
NCT Dream's album entitled Reload bagged 670,000 copies sold, while NCT 127's sophomore full-length album earned an accumulated sale of more than 1.2 million for 2020. Additionally, WayV's first-ever full-length album last year hails 280,000 copies sold.
For the time being, NCT holds more than 3.6 million sales for this year, making them one of K-pop highest-earning K-pop groups. Congratulations, NCT!
For more updates on NCT, stay tuned to The Kpop Reporter!