Celebrity
ITZY To Feature In The YouTube FanFest 2020!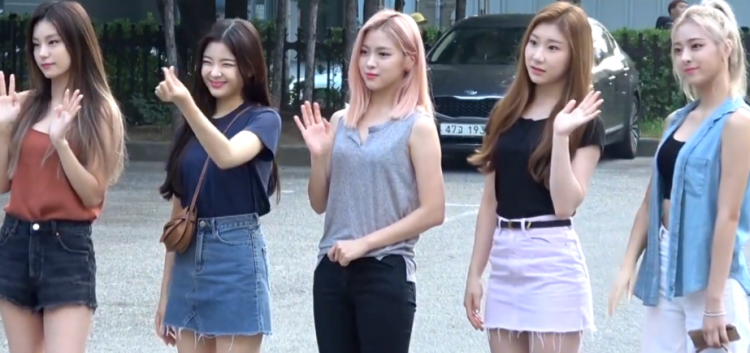 As the leading video streaming site, YouTube revealed that they would be having the first-ever online YouTube FanFest!
The FanFest is an event attended by worldwide content creators whey they can present and interact with their fans and spectators across the world through live shows, music, meet-greet sessions, and more.
The 2020 Youtube FanFest will be hosted purely digital through a live broadcast show due to COVID-19 restrictions.
Although the charm of an offline FanFest would undoubtedly be missed, the live broadcast helps fans from anywhere around the globe to sync in and attend the show, allowing it much more accessible. (via Kpopstarz)
YouTube FanFest officially revealed that the girl band ITZY would be invited and is gearing up to present some of its best hits at the said virtual even this coming October 11.
The roster features YouTubers in diverse fields such as cooking, gaming, dance, and more from the United States, Australia, Hong Kong, India, Indonesia, Japan, the Philippines, Taiwan, Thailand, and Vietnam. (via Soompi)
ITZY is a group of girls created by JYP Entertainment, consists entirely of well-rounded, talented ladies, namely, Yeji, Lia, Ryujin, Chaeryeong, and Yuna members. With their single album, It'z Different, the band successfully debuted in February 2019.
ITZY dropped their debut single album, 'It'z Different,' on February 12, with its "Dalla Dalla" as its opening track. The album indeed enabled them to reach mainstream success as it was indeed well-received by the public and fans.
Moreover, the album combines the best features such as future house and bass house from EDM subgenres. Its motivational lyrics have been admired and commended by the public.
For such a young K-pop group, the girls have achieved one of the highest Billboard debuts for their single "Dalla Dalla" that reached No. Three and reached its peak at No. 2 on the World Digital Music Sales list.