Music
Kang Daniel, ATEEZ, The BOYZ, And More To Perform At The '2020 Asia Song Festival'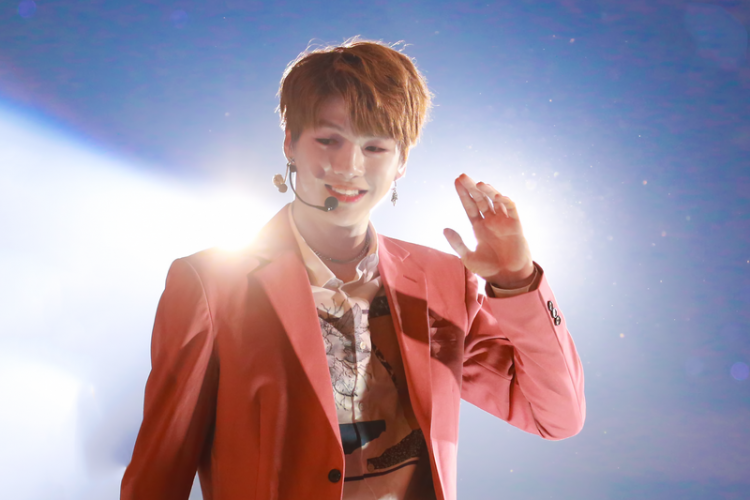 Fans of the renowned Asia Song Festival is gearing and preparing their vocal cords as they are set to cheer for their beloved idols. The Hallyu fans have marked their calendars for the forthcoming 2020 Asia Song Festival event, especially now that the said event's organizing committee has revealed the first set of artists set to perform.
The performers hail from various Asian countries, solely including the most-sought K-pop artists of today.
The first set of performers
Asia Song Festival's organizers released the first batch of the lineup for the ASF Main Stage, including soloists Kang Daniel, K-pop groups THE BOYZ, ATEEZ, MOMOLAND, and iKON. Adding to the list are female performers, including OH MY GIRL's YooA and Red Velvet's Seulgi and Irene.
Other artists from different countries are Project K of Myanmar, AKB48 from Japan, and Milli from Thailand.
'2020 Asia Song Festival' happening October 10 at 8PM KST

Main stage first lineup:

KANG DANIEL
Red Velvet-Irene & Seulgi
OH MY GIRL YooA
MOMOLAND
ATEEZ
iKON
THE BOYZ

Source: https://t.co/tjQLdQ0WaG pic.twitter.com/nxnVNZOZef

— The Seoul Story (@theseoulstory) October 7, 2020
According to Hellokpop, the ASF Main Stage is facilitated through Information Communication Technology (ICT). The new technology innovation is a tool that will allow the production team to multi-cast the viewers and performers to interact with each other through a non-in-live concert event. Moreover, the tool will compensate the fans' loss of not being able to experience the concert in-person due to the government's restrictions.
2020 ASF Forum-Asia Popular Music Industry and Global Hallyu
Before the ASF Main Stage occurs, the 2020 ASF Forum-Asia Popular Music Industry and Global Hallyu will first happen on October 9. The event will gather the high rankings of today's entertainment industry giants to tackle plans in spreading the Hallyu culture in a post-COVID-19 setup.
Meanwhile, the upcoming 2020 Asia Song Festival will occur on October 9-10, 2020, in Gyeonju. Before the event, the 2020 ASF Forum-Asia Popular Music Industry and Global Hallyu will commence on October 9 at precisely 3 P.M. KST. Moreover, the ASF Main Stage will start at precisely 9 P.M. KST.