TV
IU To Reunite With Yeo Jin Goo In Upcoming Episode Of 'House On Wheels'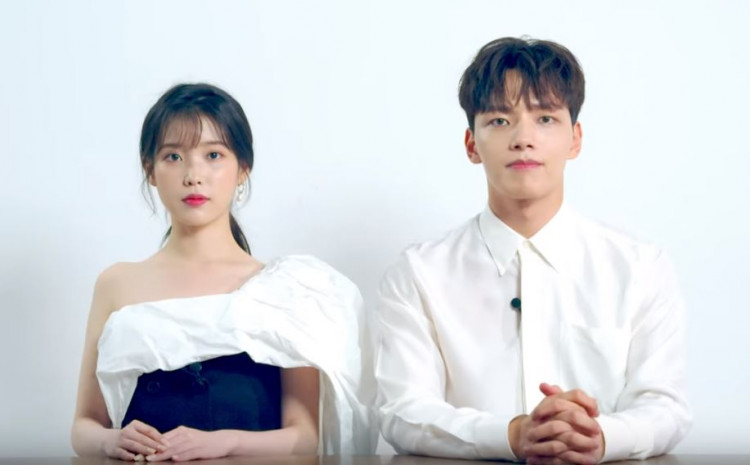 The favorite pair, IU and Yeo Jin Goo of the 2019 hit drama series "Hotel Del Luna," is set to reunite in the variety show 'House on Wheels!'

On June 30, OSEN revealed that IU would be guesting in Yeo Jin Goo's 'House on Wheels.' A source from IU's agency confirmed, saying, "IU will appear as a guest on "House on Wheels." The recording has not taken yet."

The tvN variety show entitled 'House on Wheels' is hosted by Sung Dong Il, Kim Hee Won, and Yeo Jin Goo. They will be living in a small, portable house where they will be inviting the guests.

According to Koreaboo, the lineup of guests is already impressive. Ra Mi Ran and Girl's Day's Hyeri on its first episode, Gong Hyo Jin, followed in the second episode, and Lee Sung Kyung as the third guest.

Based on the media outlet's report, the show has currently raked reasonable viewing rates with 4.960% viewer ratings on the most recent episode with Gong Hyo Jin. The third episode with Lee Sung Kyung has not aired yet.

The revelation is such a piece of delightful news for all the fans—especially those who have waited for a long time to see IU and Yeo Jin on TV.

According to Pinkvilla, IU recently has made headlines for showing support to Lee Do Hyun on his new show. The singer sent a truck of drinks on the actor's show's set, as shared on his post.
The actor posted it on Instagram and wrote, "18 again, sister again. To IU, the genuine trendsetter, thank you." The banner attached to the gift read, "Hwaiting to the trendsetting actor Lee Do Hyun!"

Meanwhile, On June 24, the hit TV series starred by IU and Yeo Jin Goo "Hotel Del Luna" will be having an American adaptation.
The adaptation will be made through the entertainment company behind the multi-awarded and praised 'Parasite' movie, CJ ENM, together with its subsidiary Studio Dragon, and Skydance Media known for the film "World War Z" "Baywatch" "Terminator," and TV series "Alias."