Drama
IU, Park Seo Joon, And Lee Hyun Woo Sends Food Truck To The Set Of Kim Soo Hyun's 'It's Okay To Not Be Okay'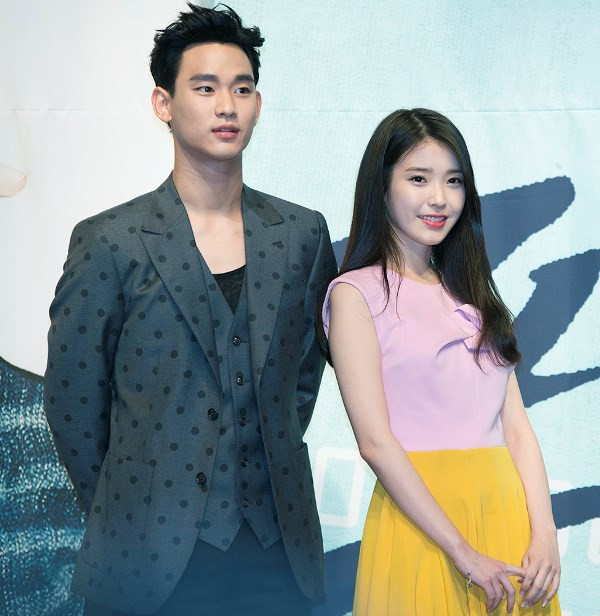 Kim Soo Hyun is all cheered up after receiving support from the casts of the upcoming film 'Dream'!
On June 24, tVN shared the photos on their official Instagram account of food and coffee trucks sent by the 'Dream' actors Park Seo Joon, IU, and Lee Hyun Woo to the set of Soo Hyun's new drama 'It's Okay to Not Be Okay.'
On the coffee truck was a banner that said, "To all the cast and crew, please enjoy this and keep up the good work."
This gesture was also the actors' way of giving back the support that they received from Kim Soo Hyun back when they were also filming for 'Dream.'
Kim Soo Hyun sent a food truck to the set of 'Dream' last May 27 where he also put up encouraging messages for the team.
On one banner it says, "Director Lee Byung Hyun x Park Seo Joon x Lee Ji Eun x Lee Hyun Woo movie fighting!" While on the second banner it says, "Although Melo is your nature (referring to the director's Be Melodramatic), it is okay to challenge the World Cup ( Dream is a movie about a life of soccer player)."
Kim Soo Hyun and IU are known for being good friends for many years already, starting when they teamed up on the dramas 'Dream High Season 1' and 'The Producers.'
After starring together, they have been supporting each other in different projects. Kim Soo Hyun even made a cameo appearance in IU's latest drama 'Hotel Del Luna,'
Soo Hyun also appeared in IU's 'Ending Scene' music video and IU returned the favor by appearing in Soo Hyun's movie, Real, that same year.
Meanwhile, Kim Soo Hyun and Lee Hyun Woo also acted together in the film 'Secretly, Greatly,' and Kim Soo Hyun and Park Seo Joon are also friends.
Just as these actors have given their support, Let's continue to support Kim Soo Hyun by watching his ongoing drama ' It's Okay to Not Be Okay' every Saturday and Sunday at 9 pm (KST).